When an employer at a construction site does not follow safety guidelines, workers are exposed to danger.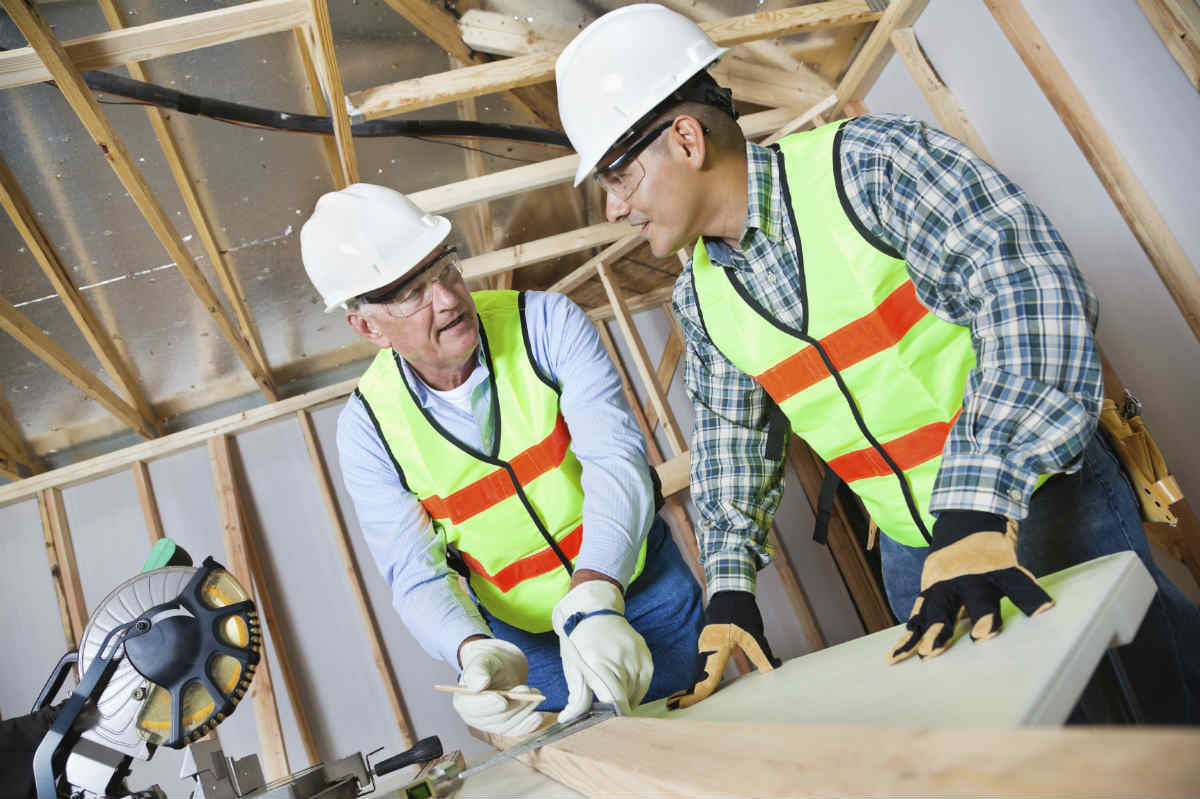 According to the Occupational Safety and Health Administration (OSHA), construction sites are among the most dangerous of all workplaces. In the United States every year, hundreds of construction workers are injured or killed at their workplace. Slip and fall accidents, electrocution accidents, scaffolding accidents, and several other types of accidents occur often at construction sites. Injuries resulting from construction site accidents are often serious and have life-altering consequences.
Work-Related Accidents at Construction Sites
Work-related construction accidents can cause fractures, traumatic brain injuries, amputations, and other permanent and disabling injuries. Missouri workers' compensation attorneys believe that proper safety measures can go a long way in preventing accidents and injures at construction sites. It is the duty of employers to ensure that their workplace is free of hazards and is safe for workers and other people in the periphery of the construction site.
Case Study – Death of a Teen Worker
The Occupational Safety and Health Administration (OSHA) issues safety guidelines to various industries and expect these industries to implement these guidelines. Recently, OSHA cited a construction company in Missouri in connection with the death of a teen worker. The company was cited for multiple safety violations. OSHA carried out an inspection of the company following the death of the teenager in an on-site accident in June of last year. An OSHA official stated that it is illegal for anyone to employ children or allow them to perform tasks such as disassembling construction machinery.
During the investigation, it was revealed that the 16 year-old construction worker was positioned in a danger zone where there were no proper markings. It was found that the teenager was not provided proper protective gear as prescribed by OSHA and that he was out of the sight of the crane operator. The teenager was hit by the cab and boom of the crane when it was swung in his direction at the time of disassembly. Unfortunately, the teenager suffered fatal injuries.
Negligence by the Employer
OSHA determined that the employer's failure to train their construction workers on how to recognize workplace hazards played a key role in the death of the teenager. The violation was classified as serious by OSHA, because the employer was aware of or should have been aware of the risky situation that resulted in death. In this case, the company failed to provide protective equipment, hazard training, and proper supervision.

It is tragic that a young life was lost due to the negligence of an employer. Losing a family member in this manner shatters a family. Although no amount of compensation can make up for the emotional loss, it can provide for the financial needs of the family. A family of a deceased worker may claim death benefits under Missouri workers' compensation. Contact The Law Office of James M. Hoffmann at (314) 361-4300. We will help you through this particularly difficult time and help protect you and your family's legal rights.

Updated: