What if an accident as happened, on the job, that was completely unavoidable and resulted entirely from gross negligence on the part of your employer or one of his representatives?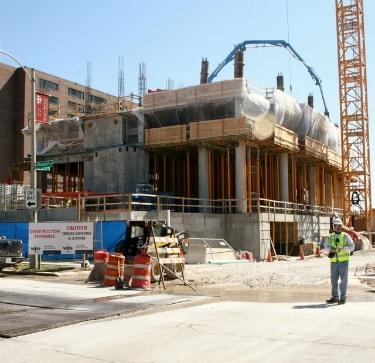 Workman's compensation is in place to accomplish two goals. One is to make sure that a worker is able to be treated medically as well as receive wages if their job causes them injury. The second is to protect employers from being sued if one of their workers is injured. This is a no-fault insurance meaning that no matter the cause of the accident or injury, the employee will still be able to get medical help. What if the accident was completely unavoidable and resulted entirely from gross negligence on the part of the employer or one of his representatives? Missouri has adopted a law regarding such cases. If you think that your employer behaved in a way that showed little concern for the well-being of his employees, then you may be lawfully permitted to seek further compensation in a lawsuit. Speak with a Missouri personal injury attorney today to see if this law applies to your case.
The "Something More" Doctrine
The "something more" doctrine is a Missouri law that protects an employee in cases of gross negligence or recklessness. In order for it to work in your case you must show how either your employer or a co-worker acted in a way that was sure to cause harm to someone else. For example, your employer ignored that a piece of dangerous equipment was no longer working properly. If you can show that they knew of the risk and did nothing to prevent injury then you may be able to seek damages in a personal injury lawsuit on top of your workman's compensation. A qualified Missouri personal injury attorney will be able to determine if your case merits such a lawsuit.
An Example of Severe Negligence
A good example of the "something more" law working for an employee took place in St. Clair County. A worker suffered a severe hip fracture when a water tank exploded close to him. It was shown that the risk was evident to his supervisor who had attempted to weld the pressurized tank on his own. A Missouri jury agreed that this fell under the "something more" doctrine and awarded the plaintiff close to three million dollars. The defendant appealed the ruling to no avail. The Missouri Supreme Court also agreed that this type of negligence fell under the something more law and was not exempt due to workman's compensation immunity.
Most of the cases that arise out of the "something more" doctrine do have their basis in faulty machinery or equipment. An employer has the duty to protect their employees to the best of their abilities. If they know that a piece of dangerous equipment is not in good working order but still allow their employees to use it, then they are acting in a way that intentionally puts their employee at risk for harm. If an injury does result then they are open to a personal injury lawsuit.
Missouri Workman's Compensation Attorney
If you have recently been injured on the job, and believe that your employer could have easily prevented the accident, seek the advice of The Law Office of James M. Hoffmann at (314) 361-4300. If your employer showed a complete lack of regard for your safety, then you deserve compensation for that.