Refuse and recyclable material collectors have one of the highest rates of workplace injuries.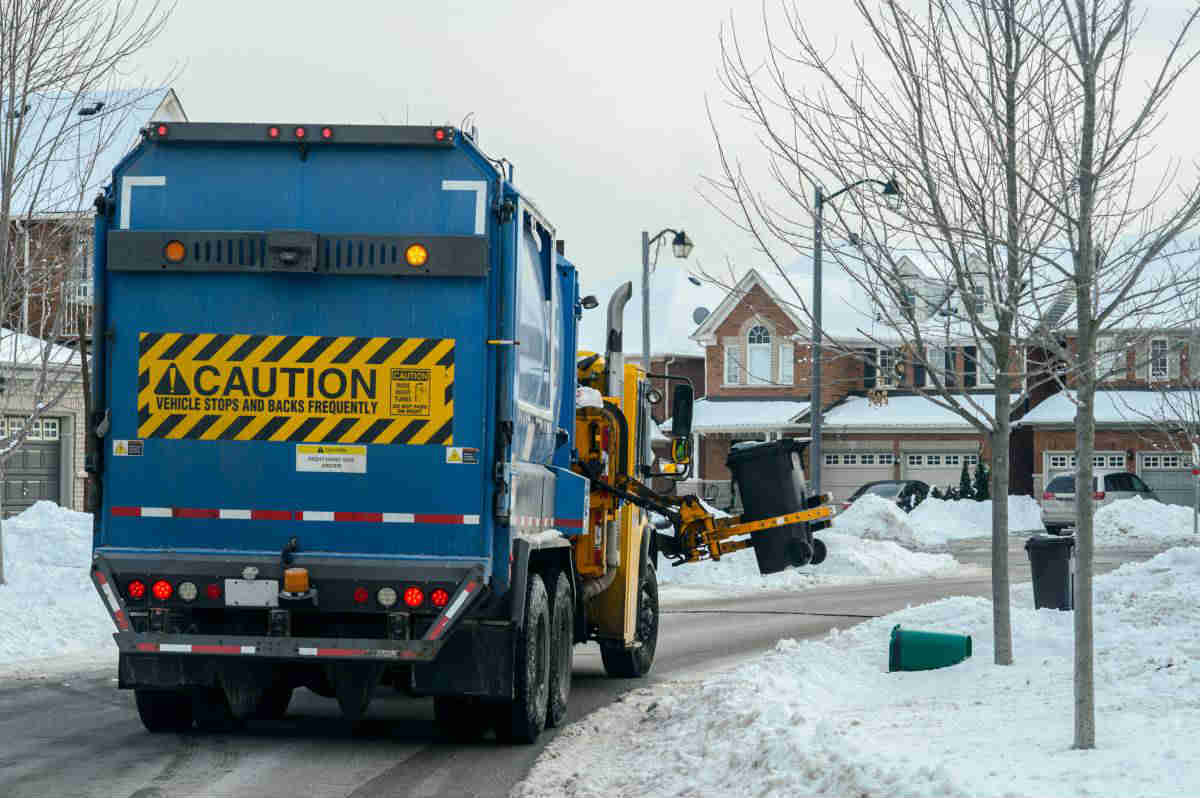 Sanitation work is dirty and dangerous by nature. There are certain occupational hazards that cannot be avoided, which include exposure to pesticides, dead animals and broken glass or sharp metal. Sanitation workers face high injury risk, and that proper safety measures can prevent a majority of these injuries.
In this article, we will discuss the common causes of sanitation worker injuries and what steps employers can take to eliminate them.
Causes of Work Injuries
According to the Bureau of Labor Statistics (BLS), refuse and recyclable material collectors have one of the highest rates of workplace fatalities. In 2012, only a few classes of workers such as loggers, aircraft pilots, fishermen, steel workers and roofers were at greater risk of dying on the job.
Sanitation workers can suffer work related injuries from a wide variety of causes. Some of these causes include:
Garbage collectors can get hit by drivers who are trying to the bypass the garbage truck
Unsafe working conditions created by defective equipment can lead to injuries
Mechanical problems in the refuse truck can cause injury to the operator, and result in cuts, lacerations, fractures and severed limbs
Refuse truck operators standing on the rear platform can suffer a fall from the back of the truck
Cleanup and collection crews can suffer injuries from slip and trip accidents, or falling on oil, debris and other chemicals
Hazardous chemicals can also cause burn injuries if not handled in safe manner
Failure to maintain safe conditions in sanitation garages can also cause injuries
Oil and other similar substances tend to accumulate on garage floors and this can lead to injuries
Failure to repair defective floors can also cause injuries to sanitation workers
Icy garage parking lot
Defective hydraulic lines
Defective Front End Loaders
Defective tailgates
Flooding caused by blocked drains
Fall on raised and or broken sidewalk
Defective hoppers
Falls off broken steps
Many of these factors can be controlled if proper safety practices are adopted. This can prevent a large number of sanitation worker injuries.
Safety Practices that can Protect Sanitation Workers
The National Institute for Occupational Safety and Health (NIOSH) has issued several recommendations that can prevent sanitation worker injuries, particularly those arising from motor vehicle accidents or workers getting crushed by the garbage truck equipment. Some of these recommendations include:
Identifying the dangerous areas around the garbage truck where the operator may not be able to see other workers
Implementing safe driving procedures including proper mounting and dismounting from steps
Providing highly visible clothing, protective eyewear and slip resistant footwear
Utilizing safety technology such as two way radios to help workers communicate with the driver
Implementing sensor technology can be installed that sounds an alarm when a person or object is in the path of the backing vehicle
Have You Been Injured in an Accident?
Missouri has laws in place that are supposed to support and help people who have suffered an on-the-job injury. Yet, many injured workers are denied benefits or are only given a percentage of what they should actually receive.
If you were injured at work, it is important to speak to a workers compensation lawyer about your legal rights and options. Call the Law Office of James M. Hoffmann today at (314) 361-4300 or fill out our online contact form to ensure your rights are protected.
Workers & Industry
Updated: