One of the most serious consequences of a workplace injury is internal bleeding.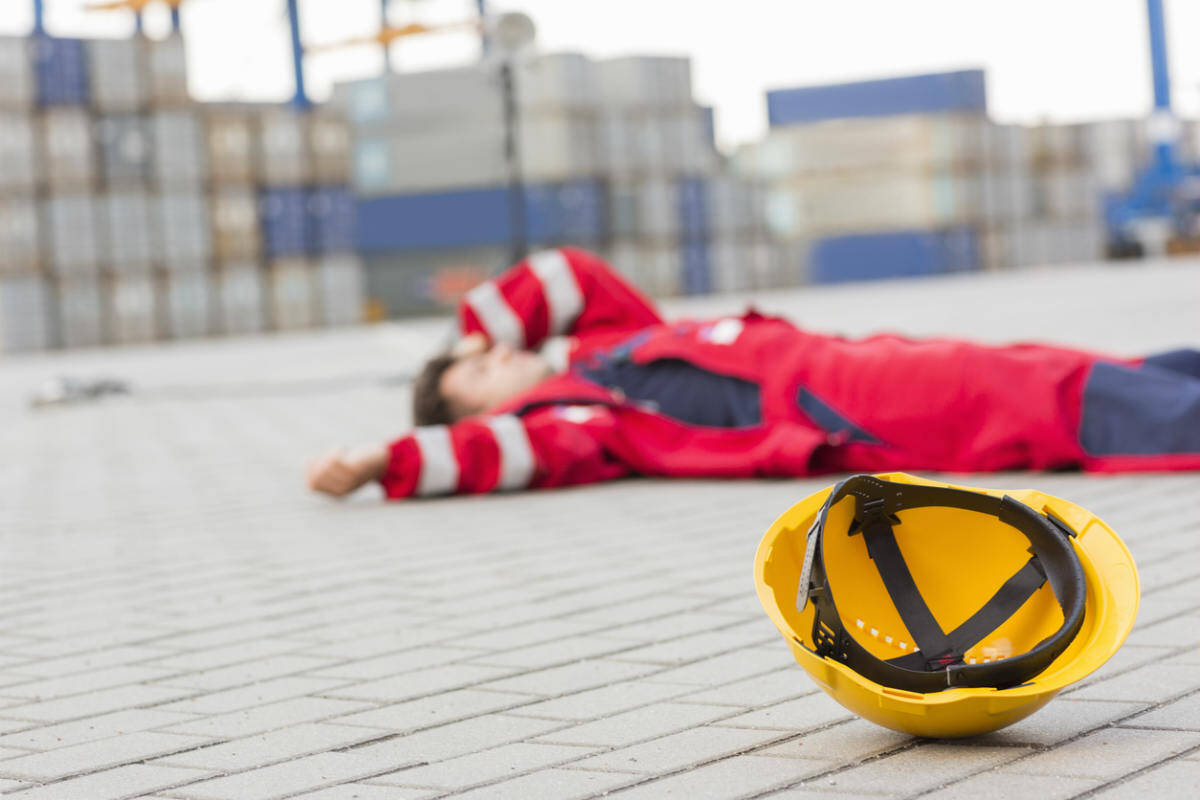 Workplace accidents can occur in a matter of seconds, and leave the worker badly injured and even permanently incapacitated. There are many types of accidents that can occur in different workplace settings, and lead to a variety of injuries. One of the most serious consequences of a workplace injury is internal bleeding. While workers in many industry can suffer this dangerous medical condition, some types of workers such as construction workers, factory workers, and truck drivers are particularly at risk, because of the dangers associated with falling, car accidents, and working with heavy machinery.
Our St. Louis worker injury lawyers explain that internal bleeding is usually caused by blunt trauma to the body, such as when the worker is injured in a fall, car accident, or when an object such as defective equipment strikes the body. The trauma can cause injury to the blood vessels and lead to internal bleeding. Some of the most common work-related injuries involving internal bleeding include:
Bleeding around the lungs
Head trauma with internal bleeding
Tears in blood vessels around the center of the body
Bleeding around the kidney or liver due to trauma to the abdomen
Bleeding around the heart
Common symptoms of internal bleeding
Regardless of the cause, internal bleeding can be a life threatening condition. It is often the result of a severe injury and victims should seek immediate medical attention. Any delay in treatment can lead to serious complications that can make recovery difficult. However, internal bleeding can also result from some less serious accident, and the worker may not even realize that they are experiencing internal bleeding. It is also possible that the internal bleeding may not begin until hours or even days after the workplace accident.
It is important for workers to be aware of the symptoms of internal bleeding and take immediate action. Some symptoms of internal bleeding include:
Shortness of breath
Abdominal swelling or pain
Fatigue, light-headedness, or dizziness
Loss of vision, slurred speech, confusion
A large purple area on the skin
Tightness, pain and swelling in the leg
Loss of consciousness
Headache
If you or a co-worker is experiencing some of the above mentioned symptoms after suffering a workplace injury, it could well be because of internal bleeding. You should immediately seek medical attention. Again, any delay in treatment could have serious and even life threatening consequences.
The more serious cases of internal bleeding will often require immediate surgical intervention to stop bleeding. If your injury is work-related, your medical expenses, including costs of surgery, hospitalization costs, and medication expenses should generally be covered by workers compensation. However, in some cases, it is not easy to get the insurance provider to pay for all medical expenses resulting from the injury. Get in touch with an experienced attorney to ensure that your legal rights are protected and you receive all of the benefits you are entitled to under Missouri law.

Injured on the job? Give us a call today at (314) 361-4300 for a free case evaluation.