Workers in the food industry have a higher risk of work-related injuries than workers in many other industries.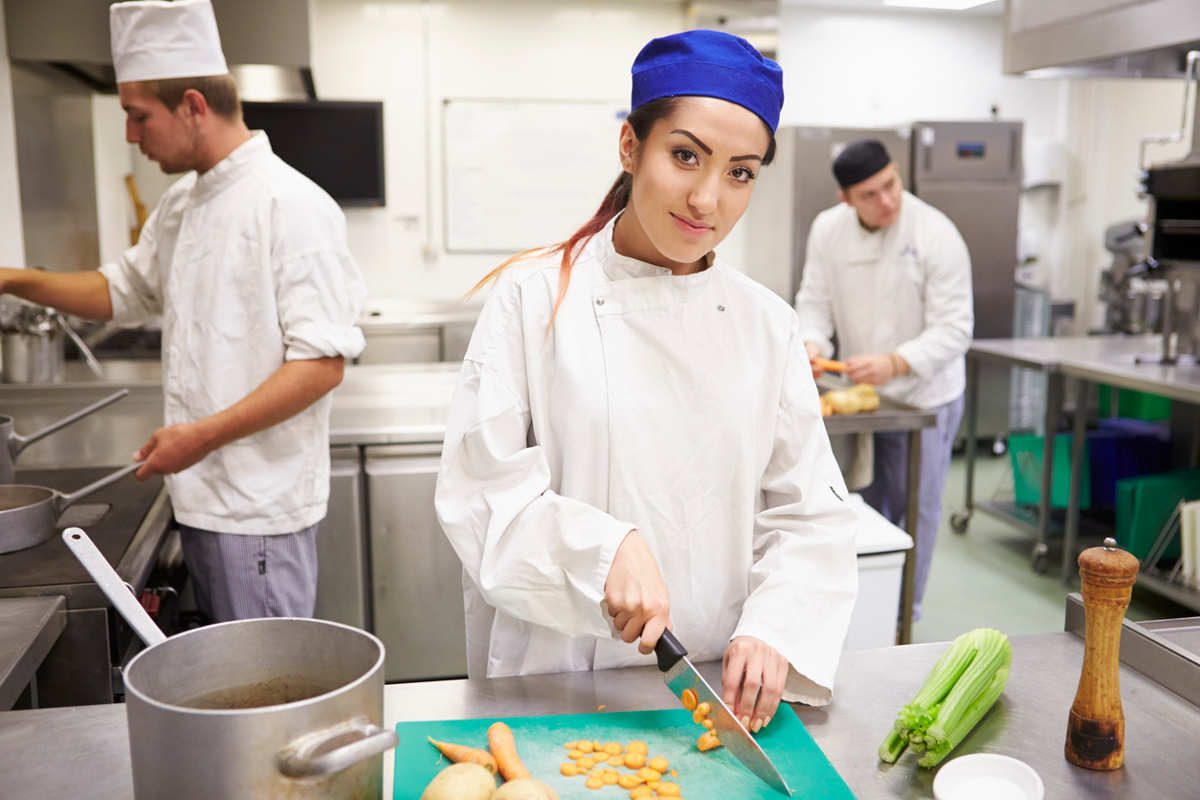 A large number of people work in the food industry. Whether it's as a waiter or a chef, it's not a job we associate with any great levels of risk. It's not as if you're working on a dangerous construction site or are exposed to hazardous toxic chemicals or deadly diseases. However, the rate of workplace injuries for food industry workers is actually high!
According to the National Safety Council, if you work in the food industry, you have a 60% greater chance of being injured or suffering from a work-related illness than in any other occupation. If you have been injured at work, you should be receiving all of your workers' compensation benefits.
The Dangers of Working in a Restaurant
Working in a restaurant puts you at risk for a variety of injuries. Many workers in kitchens and restaurants suffer cuts from sharp knives or from broken glass or crockery. Breakages happen in every restaurant and of course, it is the restaurant staff who have to clear this up.
Burns are also very common. In a high-pressure kitchen everything runs at a fast pace. It's easy to burn yourself cooking one meal at home, the risk is much greater in a hectic restaurant kitchen full of people with so many dishes on the go.
There is also the risk of slipping on a slippery floor and hurting yourself. Additionally, lifting and being on your feet for extended periods of time can also cause strain on your joints. Back problems are very common in this industry.
Perhaps one of the more serious types of injuries is eye injuries. Cleaning fluids or hot grease can easily get into your eyes and plenty of people who have actually lost their sight entirely while working in a restaurant.
Ensuring Restaurant Worker Safety
It is said that for every dollar spent on safety, a business is saving $5 on compensation claims due to worker injury and illness. Here are some tips for restaurant owners to improve safety levels:
Ensure you have a fully stocked first aid cabinet and make sure that everyone knows where it is.
Train your staff in basic first aid. A quick response can often prevent an injury from becoming more serious.
If there are hazardous material on-site, make sure everything is properly labeled and your staff know how to handle it safely
St. Louis Workers Comp Benefits
Our Missouri Workers' Compensation Attorneys can provide you with the necessary information to make the right choices so that you can receive the best medical care, benefits, and income. Missouri Workers' Comp enables an injured worker to receive medical benefits as well as income benefits. You should be receiving treatment for ALL of your injuries, not just the ones the insurance company wants to accept. Do not let the carrier deny you benefits.

Call us today to discuss your case at (314) 361-4300 or fill out our online contact form.

Save

Updated: