Utility workers are exposed to a wide variety of dangerous workplace conditions everyday.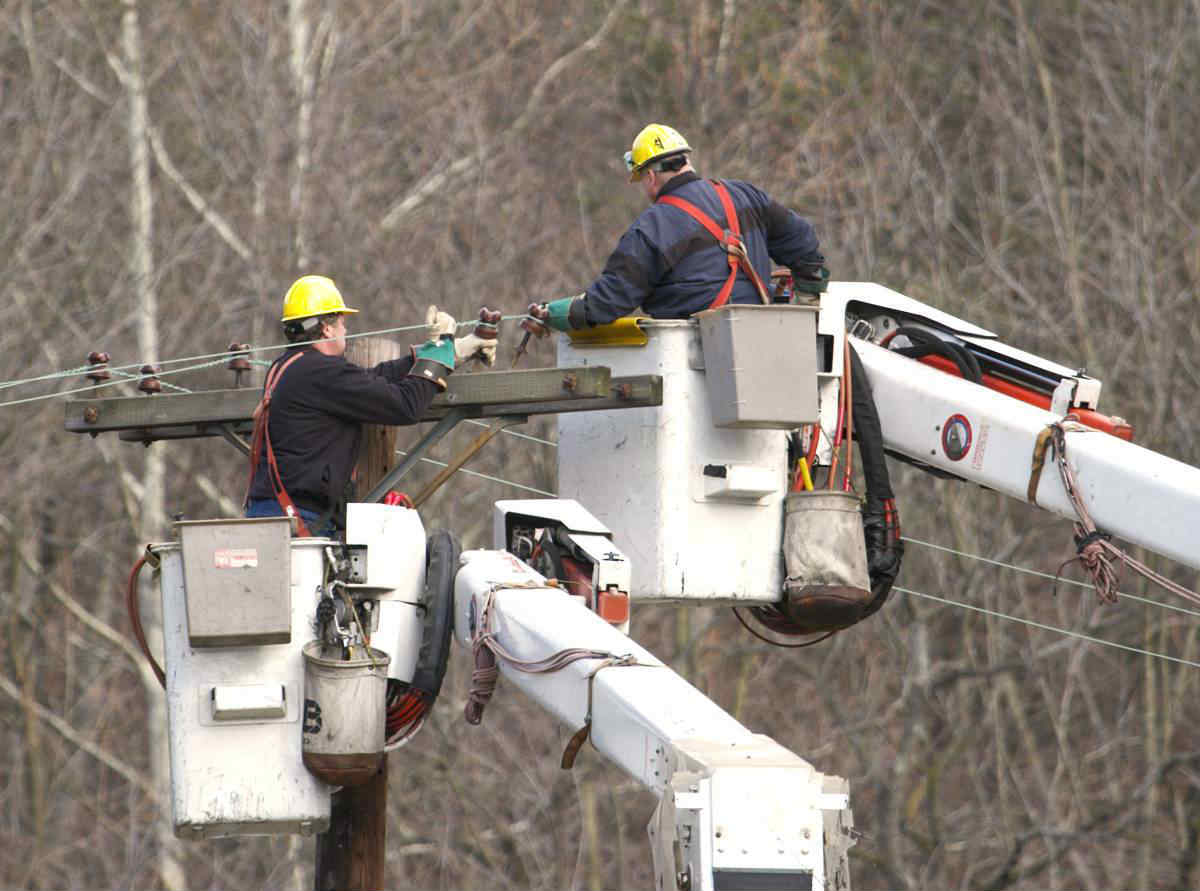 Utility workers provide us with a continuous source of electricity and gas, and in the process they face several dangers on their jobs each day. These workers have to work in dangerous situations when people lose electrical services or there is a potential gas leak. Even on a routine day, they have to work at great heights, near electrical lines. They must also work on electrical equipment such as fuses, transformers, voltage regulators, and meters. They also have to repair power line poles, electrical lines, old pipes and towers. All this puts them at an increased risk of injuries and death.
In this article, we will discuss the common dangers utility workers face on a daily basis.
Top Causes of Utility Worker Injuries
Utility line work is not only dangerous, but it is physically demanding as well. The workers have to work outdoors in extreme and volatile weather. This can result in accidents that can cause injuries and even death. Some common accident risks that utility workers face include:
Electricity: Utility workers constantly work with electricity in home, factories and businesses, or near powerful electrical lines. Accidents can happen in many ways and can cause electrocution or electrical burns.
Chemicals and other toxic substances: Utility line workers also have to work in emergency situations such as explosions, in older buildings, and power stations that were built before asbestos ban. So, they can be exposed to harmful chemicals, which can lead to various occupational illnesses.
Heat and cold stress: These workers have to work in extreme weather, and as a result, they can suffer heat exhaustion, heat stroke, dehydration, frostbite and hypothermia.
Tunnel and trench collapses: When utility workers have to work with electric lines in trenches and tunnels, they can sustain serious injuries or even die due to a trench or tunnel collapse.
Overexertion: These workers have to work long shifts and at a fast pace. So, they are prove to muscle tears, strains and other injuries caused by overexertion.
Repetitive stress: Utility workers can suffer repetitive stress injuries to the wrists, knees, elbows, and hand, because they perform same movements repeatedly, work in cramped spaces, and use vibrating tools.
Hand injuries: Without proper hand protection, utility workers can sustain hand injuries caused by being stuck, pinching or crushing accidents.
Defective tools: Utility workers have to work with a variety of tools, and any defect in the tools they are utilizing can cause serious injuries.
Common Injuries Utility Workers Suffer
Due to the very nature of their job, utility workers are susceptible to suffering serious injuries including:
Electrical burns
Severe burns
Broken bones or fractures
Spinal cord injuries resulting in partial or complete paralysis
Internal bleeding or organ damage
Back and neck injuries
Permanent scarring and disfigurement
Asbestos, mesothelioma, lung cancer
Death
St. Louis Workers Compensation Claim
If you are a utility worker in Missouri and have suffered a work related injury or developed an occupational illness, contact the Law Office of James M. Hoffmann by calling (314) 361-4300 or by filling out our online contact form.
We explain the workers comp process to clients and can get involved at any state: initial application, resubmitting claims to insurance companies, or appealing a case to an administrative law judge or a higher court. Mr. Hoffmann has a broad knowledge of all types of work injuries and what your claim for disability or permanent injury is probably worth.
Workers & Industry
Updated: