Roofing workers need to be extremely cautious during the sweltering heat of summer months.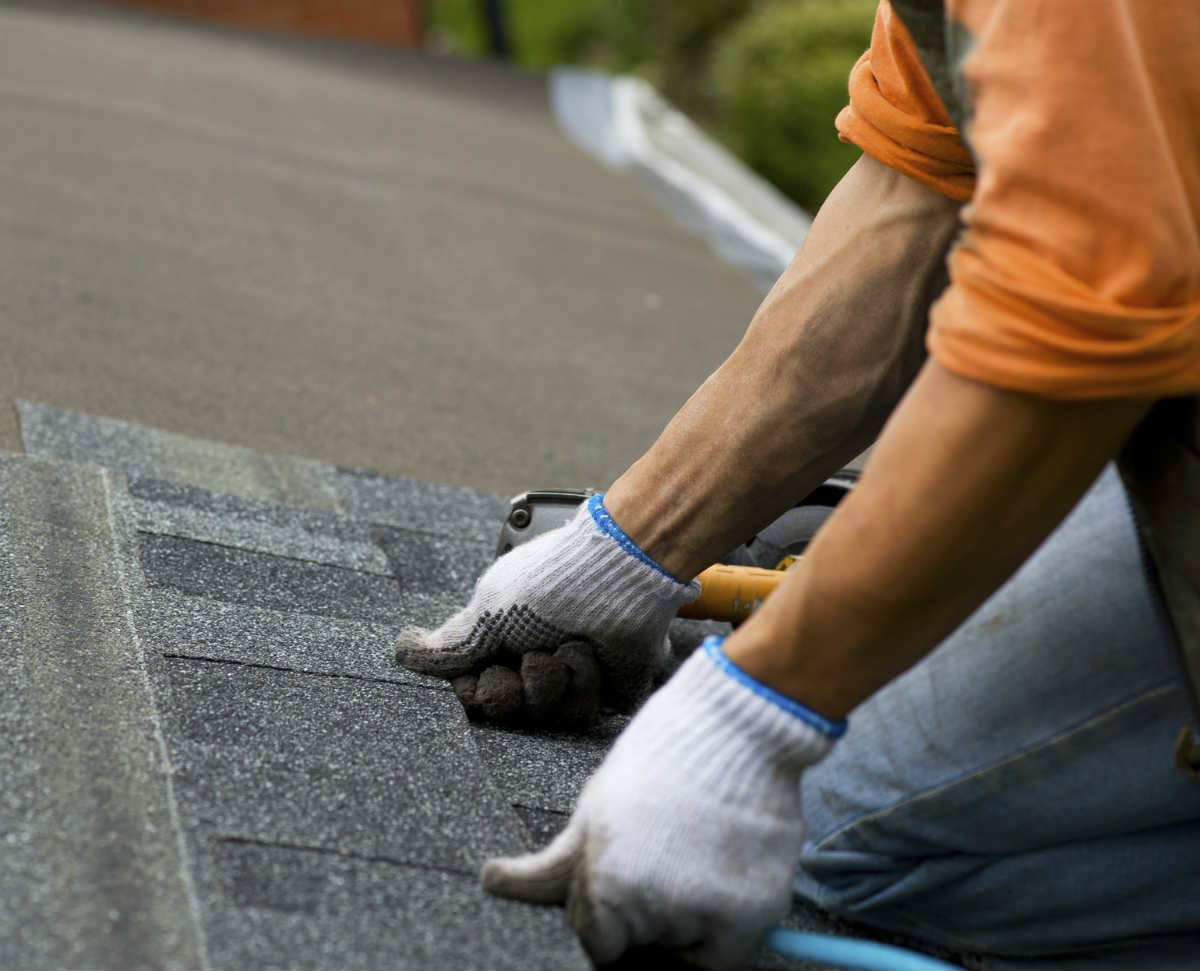 Roofing is not an easy or pleasant job on any day and during the summer months it becomes even more difficult. It been compared to working in a blast furnace. The biggest threat is that of heat-related injuries; however, there are other hazards as well that roofers need to watch out for. Summertime roofers also run the risk of developing skin cancer due to prolonged exposure to the summer son. According to the Bureau of Labor Statistics, 69 deaths were reported in the roofing industry in 2010 in the U.S. There were many more who were seriously injured.
The Dangers of Roofing During the Summertime
Roofers must be extra cautious about the hazards that accompany excessive exposure to the summer sun. Some of the dangers include:
Excessive heat – The biggest hazard on a summer day is the sun. Exposure to the sun can increase the risk of sunburn and skin cancer. It also increases the risk of heat exhaustion and stroke.
Hot surfaces – Homeowners often prefer light-colored roofs that are designed to reflect sunlight off the building. This creates greater efficiency and at the same time creates an extremely hot surface to work with.
Damaged roofing materials – High temperatures during summertime can damage certain roofing materials, making them more dangerous to handle.
Fumes – Roofing materials such as hot foam or tar produce smoke and noxious fumes. This also creates more heat that increases the ambient temperature.
Slippery surfaces – Working on a roof after a rain shower when the surface is slippery can be dangerous as it increases the risk of slipping and falling.
Lightning – Thunderstorms are a common occurrence during summer months. Lightning can cause serious injuries if it strikes a roofer.
Preventing Roofing Injuries During Summer
Wear proper clothing – Wear loose fitting, light-colored clothing with long sleeves. Brimmed hats offer protection against the summer sun and insulated kneepads, denim pants, and work boots with thick soles provide protection against contact burns.
Stay hydrated – When working in extreme temperature conditions, drink water to stay hydrated.
Wear proper safety glasses – Wear dark tinted glasses that have a high ultraviolet coating. This will prevent sun damage to the eyes.
Wear sunscreen – Apply a high-rated (UV) sunscreen  to protect the skin from burning.
Take frequent breaks – Take frequent breaks and increase fluid intake to stay hydrated.
St. Louis Workers' Compensation Lawyer
Despite taking all the suggested precautions, work-related roofing injuries can still occur. If you have been injured while working on a roofing project, you may be entitled to workers' compensation benefits. Speak to our St. Louis workers' compensation lawyer to learn about your legal rights. Call The Law Office of James M. Hoffmann at (314) 361-4300 for a free consultation.

Updated: