Construction workers, especially roofers, do some of the most dangerous jobs in the country.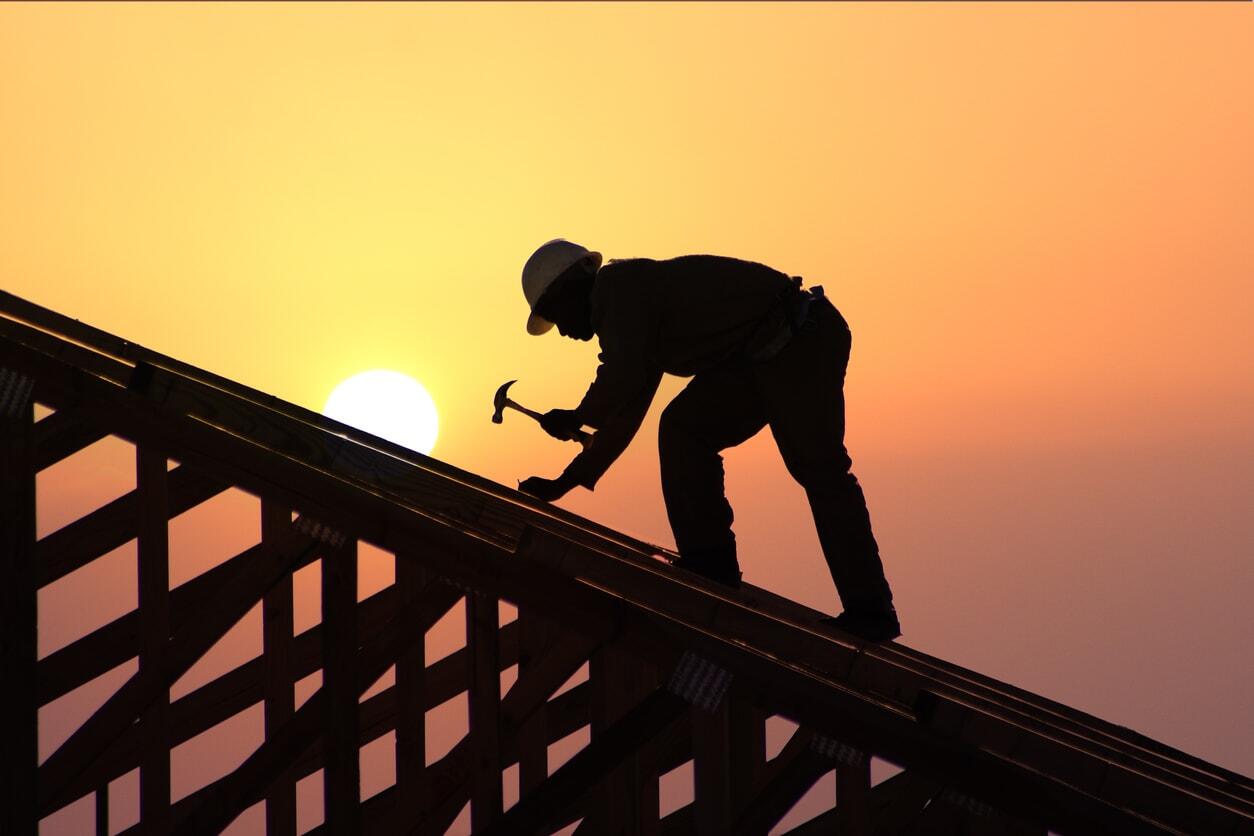 Roofing accidents are extremely common in the construction industry and often cause serious and life-threatening injuries. Roofing workers have to use ladders to reach the roofs of the buildings and houses and this makes them susceptible to falls and other serious injuries.
Roofing is a very dangerous profession, primarily because it is fairly easy for the workers to fall from heights if proper precautions are not taken. Apart from this, there are several other factors that can lead to a roofing accident including the risks associated with working on steep roofs, falling debris, and ill-maintained roofs.
Weather also plays a role in roofing accidents. Roofers have to work in adverse weather conditions such as wind, rain, ice, and extreme heat. This can make working on a roof quite dangerous, no matter how experienced the roofer is. In this post, our St. Louis work injury attorneys will discuss some roofing accident statistics and the common injuries suffered by roofing workers.
Roofing Accident Statistics
According to the Bureau of Labor Statistics (BLS), in 2015, there were nearly 125,000 roofing workers in the United States. Of these, 72 percent were in the roofing industry. For every 100,000 roofing workers almost 24 are killed in fall accidents each year, and 52 suffer
For every 100,000 roofing workers, almost 24 are killed in fall accidents each year and 52 suffer non-fatal but serious injuries. The roofing industry is poised to grow exponentially over the next decade, but the high risk of injuries and fatalities keeps the turnover rate quite high.
Many roofing workers do not get proper training and many come into this industry from an apprenticeship program. The lack of training is among the key reasons why there are so many injuries and deaths in this industry. Roofing industries lack the standardized training requirements and safety standards are often not adhered to.
Common injuries suffered in roofing accidents
The severity of a roofing accident fall increases considerably the higher the worker is off the ground. Here are some of the most injuries suffered in roofing accidents.
Serious sprains
Broken bones
Cuts and lacerations
Puncture wounds
Exposure to toxic chemicals
In serious cases, the injury may even prove fatal in some roofing accidents.

If you have been injured or someone close to you has been killed in a roofing accident in the workplace, you may be entitled to workers' compensation benefits. The injured worker may receive medical benefits and a part of lost wages. If you face any difficulty in getting the benefits you deserve, contact a competent St. Louis worker compensation lawyer.

Updated: