Many work injuries are preventable and occur due to a lack of proper protective gear.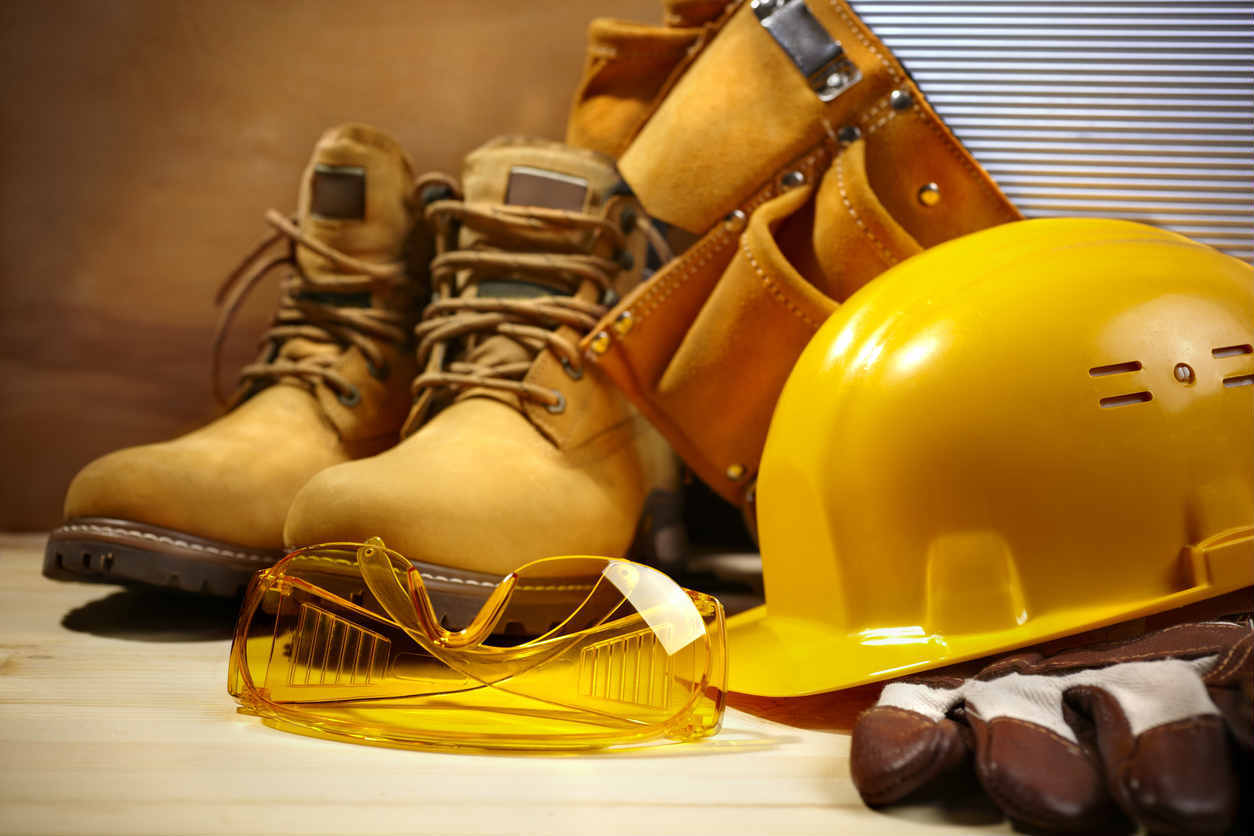 Each day, hundreds of workers suffer injuries in the workplace. Unfortunately, many of these injuries are preventable and occur due to lack of employee training, safety procedures, and proper protective gear. Something as simple as safety shoes can help prevent many work-related injuries. However, many employers still fail to insist on safety shoes for every worker. In this post, our St. Louis work injury lawyer will discuss why safety shoes are important in preventing work injuries.
Why Footwear Matters
Using the right pair of safety shoes for work can keep a worker safe and prevent tragic accidents. The wrong pair of shoes inside an industrial plant or a factory can lead to several common injuries, including:
In an industrial plant, slips and falls are a constant threat. If shoes lack proper traction, it can lead to a wide variety of injuries ranging from fractures to fatal falls.
Dropped nails and scraps of metal can cause puncture wounds in the soles of the foot.
Crush injuries to toes from falling objects can be prevented by wearing steel toed boots.
Severe lacerations or toe amputations from accidents involving sharp machinery or a rotary saw
Electric shocks, particularly while working on wet floors
Contact with heated objects or chemical spills can cause serious burn injuries
Also, workers who have to stand on industrial floors or assembly lines for extended periods can suffer foot damage. Misalignment of bones and arthritis can develop if a worker continues to wear the wrong pair of shoes at work for a hours. Moreover, wearing the wrong pair of shoes at work can increase employee fatigue, which can make him prone to errors and accidents. A fatigued worker can not only put himself at a risk of injuries, but can also put his co-workers in danger.
It is essential that safe footwear is made a part of each worker's personal protective equipment (PPE). The employer should carry out a risk assessment and determine what type or workplace hazards present the biggest risks before determining the best type of footwear for the workers.
This risk assessment is the responsibility of the employer, and it has been made mandatory by the Occupational Safety and Health Administration (OSHA).
Foot injuries can be painful and disabling. Whether they are a result of an accident or have developed over a period of time, the injured worker may be able to recover workers compensation benefits. Workers compensation will cover medical expenses arising from the workplace injury. It will also cover a percentage of the weekly wages for the missed time at work.
St. Louis Workers Compensation Attorneys
If you've been injured on the job, the insurance company may contend the injury is unrelated to work. If you have been injured at work, it is important to ensure that your rights are protect from the start of your claim. Give the Law Office of James M. Hoffmann a call 24/7 at (314) 361-4300 for a FREE case evaluation.


Updated: