St. Louis retail workers are prone to a variety of workplace injuries and the most common are musculoskeletal disorders (MSDs).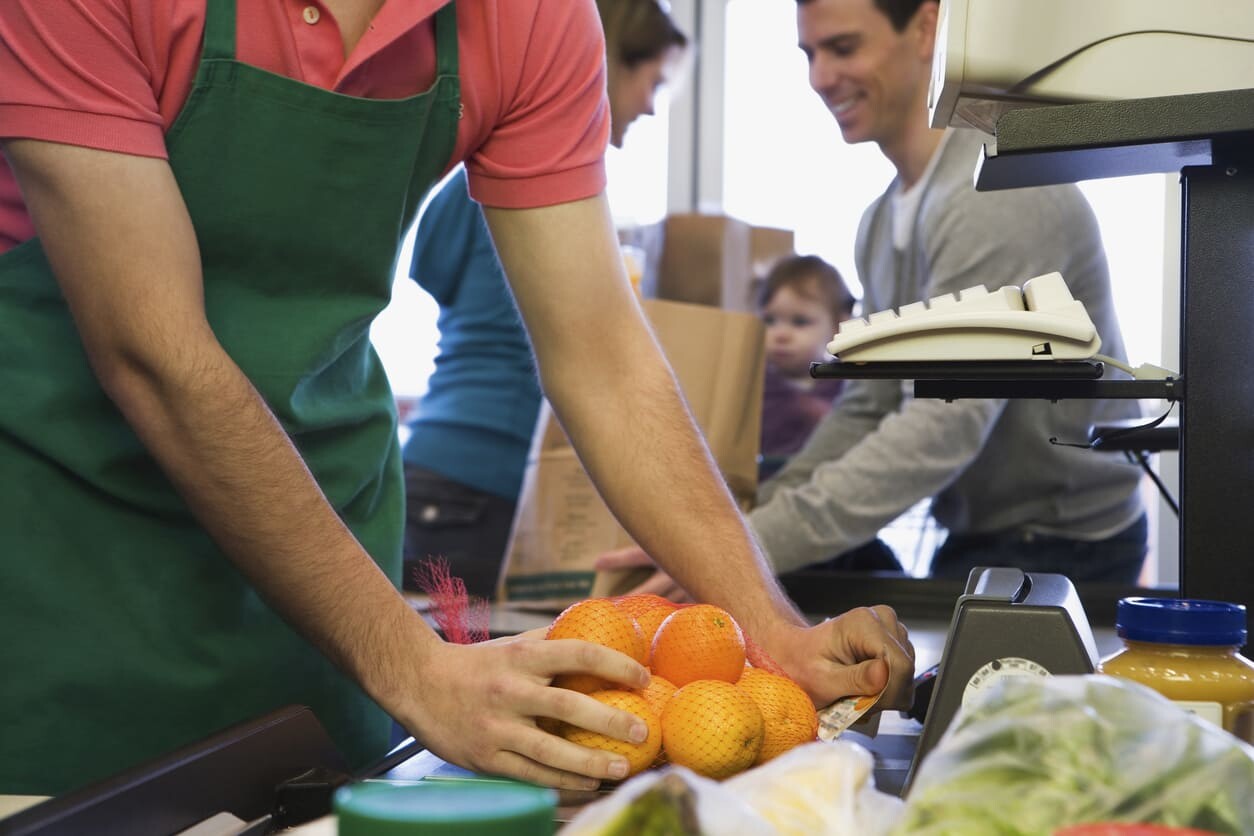 Retail clerks generally include grocery store clerks, pharmacy technicians, and cashiers.
Musculoskeletal disorders affect the muscles, ligaments, tendons, nerves and blood vessels.
MSDs include the following conditions:
Tendinitis (irritation or inflammation of a tendon)
Muscle strains and back injuries
Epicondylitis (inflammation of the elbow)
Trigger finger
According to the Bureau of Labor Statistics, MSDs account for 33 percent of all work-related injuries and are among the most commonly reported causes of restricted or lost work time. St. Louis work injury attorney believes that it is important that risk management protocols are in place to reduce the number and severity of MSDs. According to the Occupational Safety and Health Administration (OSHA), the following are the risk factors common in retail work:
Force: the physical effort required to perform one's duties such as pushing, pulling and lifting, controlling equipment or tools, and handling merchandise.
Repetition: performing the same motions repeatedly over a long period of time
Awkward and static postures: some positions or postures put unnatural stress in the body. These include kneeling, reaching above shoulder, twisting while lifting, and others.
Contact stress: pressing a body part against a sharp or hard edge
Retail clerks are often exposed to a combination of these factors and are often more susceptible to injuries. For instance, cashiers use scanners continuously which requires repetitive motion that can lead to carpal tunnel syndrome and other repetitive stress injuries. According to the Bureau of Labor Statistics, cashiers flick their wrists back and forth almost 600 times an hour. Also, in an eight-hour shift, a cashier handles around 6,000 pounds of groceries and again repeats the same motion continuously.
Repetitive stress injuries are also common among clerks that have to stock shelves and pack materials. They manually move heavy loads and are prone to musculoskeletal problems of the back, shoulder, neck, and legs.
Retail workers use various types of workplace equipment and these too can contribute to workplace injuries, especially if not used properly or if they are defective.
Another major source of workplace injuries among retail clerks is stress.
A study conducted by the Census of Fatal Occupational Injuries, a staggering 91 percent of grocery store deaths result from violent acts or assaults, and 78 percent of all homicide cases, robbery was the motive.
Shift work can also wreak havoc on the health of retails clerks. Shift work disrupts the circadian rhythm, the body's internal clock, and can lead to various conditions such as diabetes, cardiovascular disease, obesity, and gastrointestinal problems.
Retail workers can suffer workplace injuries as a result of a one-time incident such as fall from a ladder or from cumulative trauma. Regardless of the cause, they can seek workers compensation benefits. It's in their best interest to get in touch with a qualified St. Louis workers compensation lawyer.
Workers & Industry
Updated: