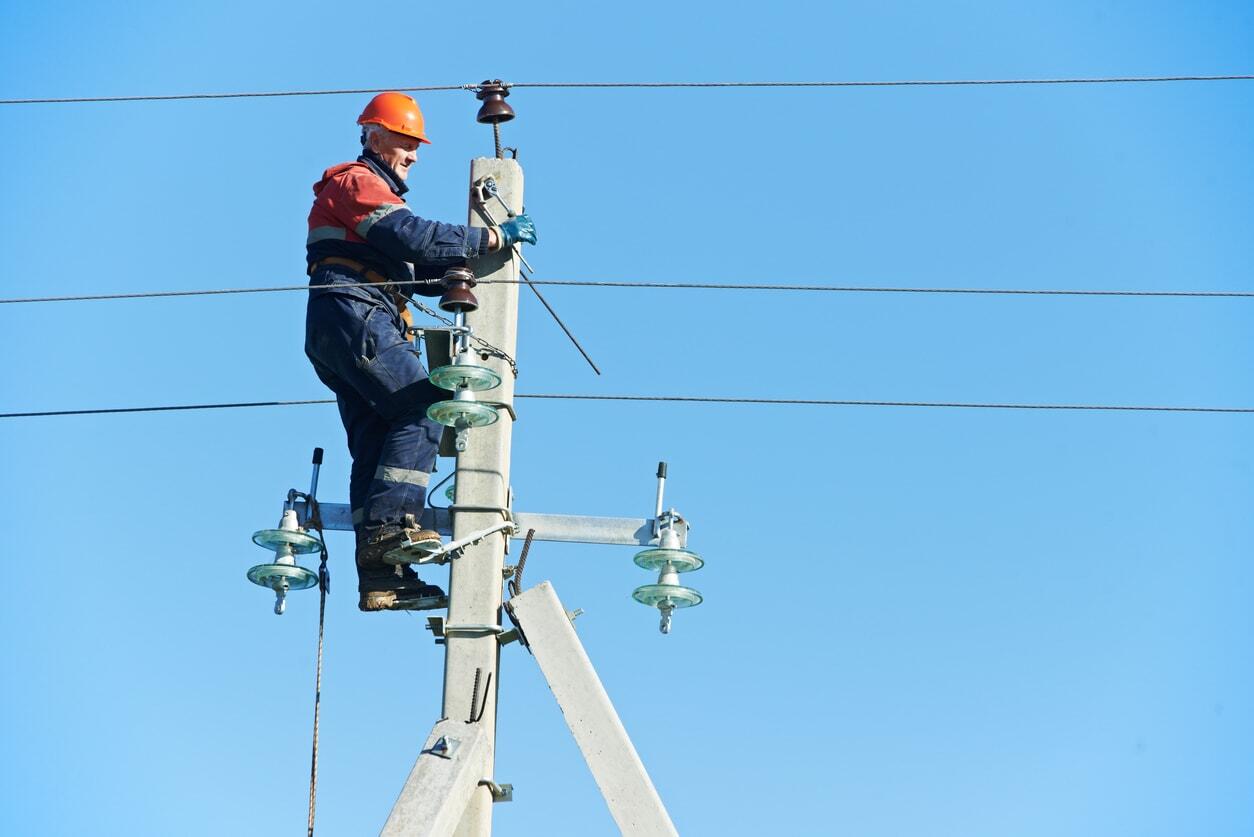 There are a variety of potential injuries that electricians face on a daily basis. While many injuries are minor and require nothing more than first aid, others are severe and can lead to permanent impairment. In this post, St. Louis workers compensation lawyer will discuss some key statistics on electrical injuries, their causes and what options injured workers have.
Electrical injuries and fatalities – Workers Compensation
Shortly after the inception of OSHA, the number of workplace deaths decreased by over sixty percent, and the rate of workplace injury and illness decline by around 40 percent. Surprisingly, this happened at a time when the number of workers doubled in the U.S. However, there are thousands of workplace injuries and fatalities still occurring each year.
In 2008, the Electrical Safety Foundation International conducted a study of data related to electrical injuries and fatalities. The data analysis showed that while there were 348 deaths and 6,018 injuries reported in the electrical industry in 1994, in 2007, the number came down to 212 fatalities and 2,540 injuries. This shows that when employers and workers adhere to safety standards, many workplace injuries and fatalities can be prevented. During the five-year period spanning 2003-2007, the fatalities increased or remained constant in other industries.
During 2003-2007, the Electrical Safety Foundation International found that over 28,401 workers were killed in workplace accidents. The most common causes in decreasing order of fatalities include:
Motor vehicle accidents
Violent acts and assaults
Falls
Contact with electric current
Electrocution was responsible for 28 percent of the fatalities, and among the most common causes of electrocution was contact with transformers, wiring and other types of electrical components.
Types of workplace electrical accidents
OSHA has classified the risks electrical workers and electricians face into different categories that include:
Electrocution or Electrical shock deaths
Electrical shock injuries
Burn injuries
Fall injuries
Apart from these injuries, electrical workers and electricians may also suffer injuries to their hands and wrists, fingers, knees and back, due to overexertion or repetitive stress. These injuries may be due to any of the following:
Stooping or bending while performing work
Use of force to operate a tool
Positioning the shoulders, hands, wrists or elbows in an awkward position
Application of continuous pressure to the body
Remaining in the same position for extended periods of time
While repetitive stress injuries may not be immediately life-threatening, but they can be as painful and debilitating as any other injuries. These injuries can also lead to impairment and cause a lot of pain and discomfort. Moreover, these injuries can reduce the worker's quality of life.
Workers who suffer electrical injuries may be entitled to workers compensation benefits. Additionally, if the injury was caused by a faulty piece of equipment, you may have a third party claim as well. Contact a competent St. Louis workers comp lawyer to understand your rights.