The construction industry is known for more work-related deaths than any other industry.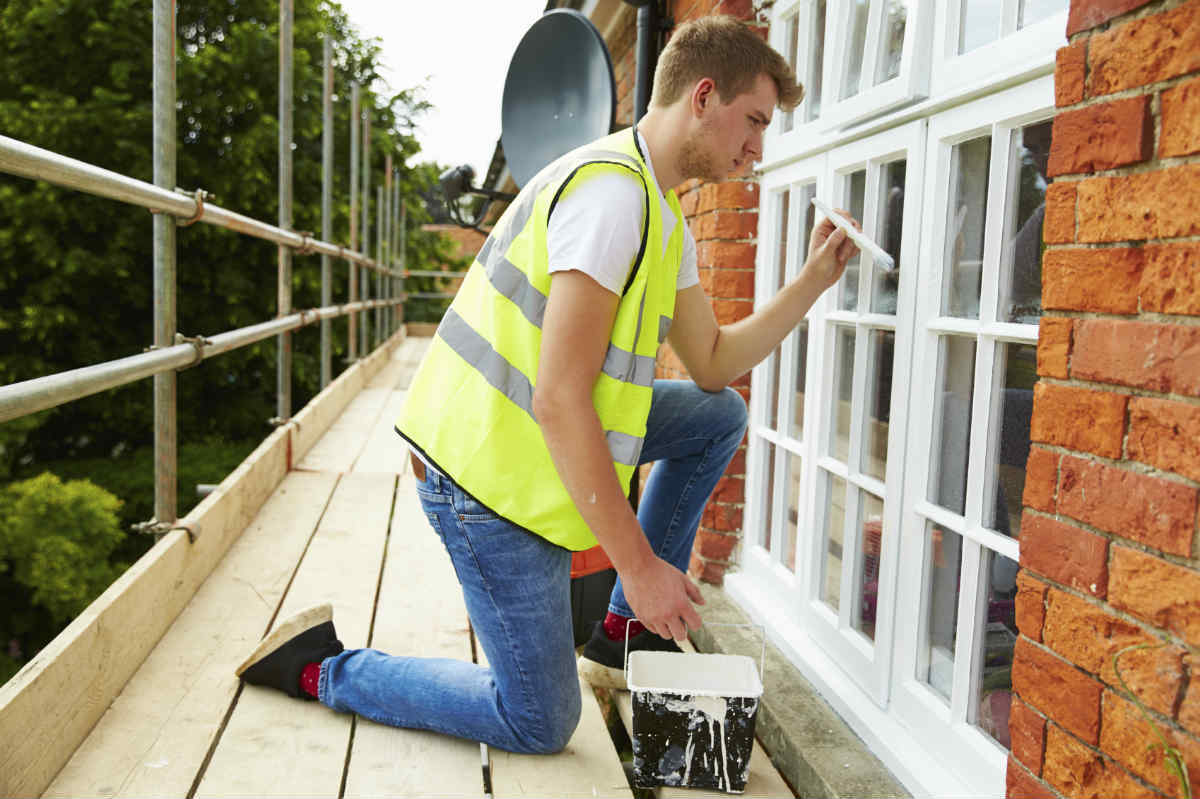 One of the leading causes of death is falls, including falls from scaffolds. Unsafe scaffolding is a common source of lawsuits by construction workers and their families, seeking compensation for the personal injury or death of the worker.
OSHA Safety Standards
The Occupational Safety and Health Administration (OSHA) have established rules, regulations, and standards on how scaffolds should be constructed, used, and maintained. In addition to OSHA, state laws and private organizations also publish laws and standards for the use, maintenance, and construction of scaffolds. A violation of any of these regulatiions can subject a party to a lawsuit.
A scaffold should have the ability to support weights that are at least four times more than the anticipated necessary weight.
Loose barrels or bricks should not be used to support scaffolds.
There should be a minimum of 12 inches of overlapping for all planking.
Planks should always extend by 6 to 8 inches over the end support.
Workers should be provided with overhead protection while working.
Scaffolds should be kept clean and tools, debris, and material should not accumulate on a scaffold.
There is a prohibition on shore-scaffolds and lean-scaffolds.
Violating Safety Regulations
Despite these standards and regulations, accidents do occur. Many of these accident cases are taken to court when companies face legal proceedings for violation of these regulations. The legal requirements for filing a personal injury lawsuit include:
That it was the duty of the defendant to provide for the safety of the injured.
That the duty to provide safety was breached by the defendant.
The breach caused the worker harm.
Generally, violation of any of the aforementioned safety regulations is considered as breach of duty. In such cases, any party that is involved in providing, maintaining, and moving scaffolding – including individuals in decision-making positions such as managers at construction sites can be held liable for injuries.
Damages in Scaffolding Accidents
Scaffolding accident can cost a worker:
minor to severe injuries to the back, spine, head, and limbs

pain and suffering
St. Louis Work Accident Lawyers
An injured worker can claim workers' compensation benefits that will cover the medical bills and a part of lost wages. If you can prove that the accident was a result of the negligence or breach of duty by a third party, you may have a third-party claim. It is best to have your case evaluated by a St. Louis work accident lawyer. Call The Law Office of James M. Hoffmann at (314) 361-4300.
Workplace Injury and Accident Causes
Updated: