Workplace injuries can be serious enough to keep you from working and earning the wages you need to pay your bills.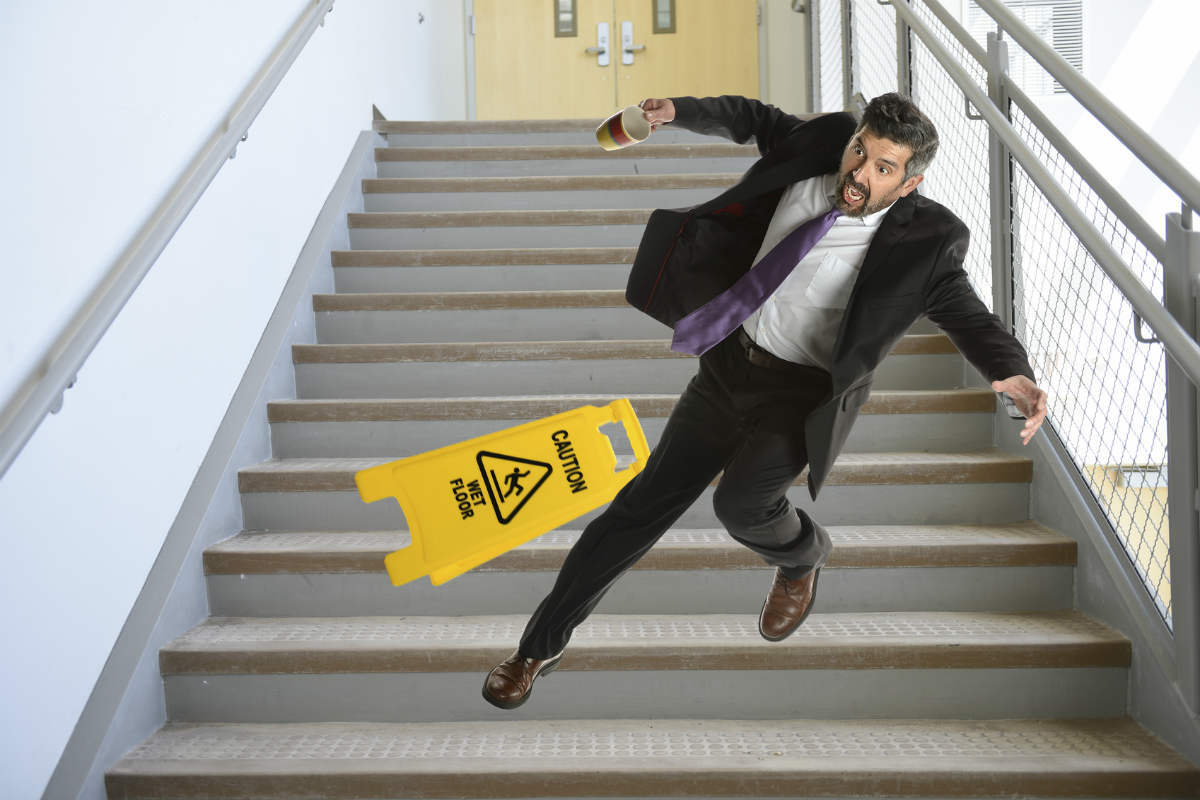 Falling down a staircase at your workplace can cause severe head and neck injuries. Slip and fall injuries could be serious enough to keep you from working and earning wages you need to pay your bills. If the fall is related to the work duties performed on the stairway, your medical bills and compensation for lost wages should be taken care of by the employer. An injured worker can collect workers' compensation benefits for work-related stairway injuries.
The Accident Must be Work-Related
In order to be compensable, the injuries must arise out of your employment. Not every stairway injury at work meets the qualification for workers' compensation. It is often difficult to determine whether an injury has arisen out of work or not. In some situations, it is very clear that the injury occurred due to the worker carrying out the responsibilities of his or her job, but there are other situations in which a thorough investigation of details is required to determine the cause. Some work-related injuries, such as those related to machine accidents, are easier to link with a worker's job responsibilities. However, establishing a link in the case of a staircase injury may be more complex and requires the assistance of a St. Louis injured at work lawyer.
An injured worker should write down all his or her job duties. If the employee works in a position that requires regularly traveling up and down the stairs to accomplish tasks, the worker is more likely to sustain a work injury. This can establish the risk involved in the employee's job duties.
The concept of 'Risk' in a Work Injury Case
When reviewing the circumstances of a workplace staircase injury, the concept of risk is critical. The worker may be entitled to workers compensation benefits if his or her employment increases the risk of sustaining a work injury on the stairs. For example, if the worker has to race down the stairs to address a work emergency, such as to switch off a malfunctioning machine, this is indicative of a situation where the employment increases the risk of a work-related injury.
St. Louis Worker Compensation Lawyer
These details can be critical when it comes to deciding a case of workplace injury. Make note of any hazards that may have increased the risk of a stairway accident. If you are facing difficulty in proving that your injury is work-related, seek legal help from a St. Louis worker compensation lawyer. Call The Law Office of James M. Hoffmann at (314) 361-4300.

Updated: