If you are finding it difficult to receive your work comp benefits, seek legal help from a Missouri injured at work lawyer.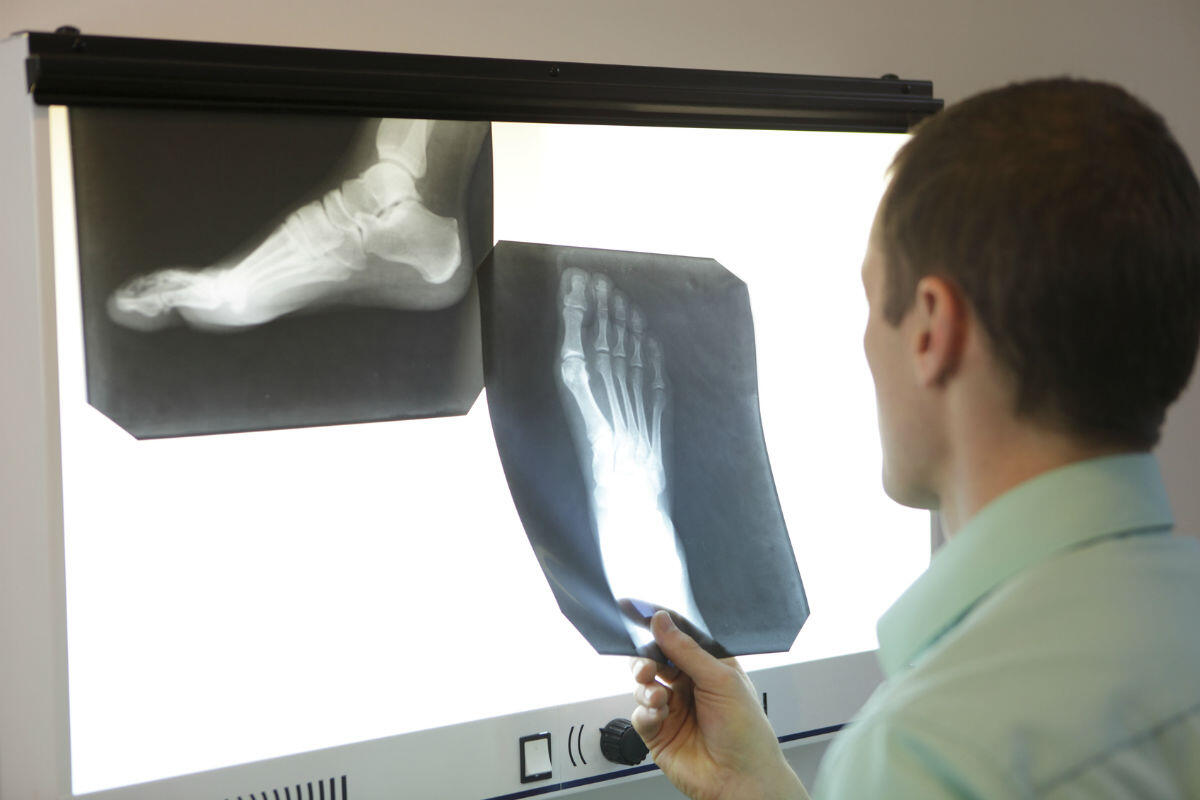 A work-related heel bone fracture, known as a calcaneus fracture, can be extremely serious and may result in disability. (For more information about permanent disability – Proving the Extent of Your Disability for a Work Injury) In some cases, it is accompanied by other serious injuries such as hip and spine fractures.
Symptoms of a Calcaneus Fracture
A calcaneus fracture is often caused by a high impact collision such as in a motor vehicle accident or a fall from an elevated surface. For example, a construction worker may lose balance on an elevated platform and land on his or her feet. Symptoms of a calcaneus fracture include:
pain
swelling
bruising
inability to put weight on heel
deformed heel
inability to walk
Treatment of Calcaneus Fracture
A calcaneus fracture can be minor, moderate, or severe depending on the extent of force placed on the heel. A stable fracture is the least serious and may heal just by immobilizing the heel with a brace. A displaced fracture is more serious and occurs when the broken ends of the bones do not line up. This type of fracture may require surgery to put the broken ends together, involving the use of metal plates and screws to hold the pieces together to help the healing process.
A compound or open fracture is a serious type of injury in which the bone penetrates the skin. The open wound creates an increased risk for infection and often involves injuries to soft tissues such as muscles, ligaments, and tendons. Compound fractures require immediate surgery and take a long time to heal. Even if the bone does not penetrate the skin but there is injury to the soft tissues, surgery may still be required.
Comminuted Fractures
The most serious type of fracture is a comminuted fracture when the bone is broken into three or more pieces. Comminuted fractures require complicated surgery. Regardless of the type of fracture, the patient must stay off his or her foot for a long period of time ranging from a few weeks to a couple of months. In some cases, there could be permanent loss of function.
Physical therapy is used to restore range of motion and function to the heel. Some patients continue to experience ongoing problems such as chronic pain and joint stiffness even after the fracture has healed. Depending on the severity of the injury, some people are left to walk with an altered gait.
Workers' Compensation for Calcaneus Fractures
Calcaneus fractures are a serious type of work injury and may cause immense pain to an injured worker. The worker may be unable to work for a long time, especially if he or she has to undergo surgery. The medical costs and a part of lost wages are covered by workers' compensation. However, if you are finding it difficult to receive your work comp benefits, seek legal help from a St. Louis work injury lawyer. Call The Law Office of James M. Hoffmann at (314) 361-4300 for a free consultation.
Work Related Injuries
Updated: