While some industries are more exposed to contagious diseases, all employees need to be protected and informed about COVID-19.
The coronavirus pandemic imposed new regulations related to work safety, and OSHA requires employers to provide a safe working environment for their staff. It's each employer's obligation to ensure that there's a minimal risk of contracting COVID-19 as long as employees follow the regulations as well.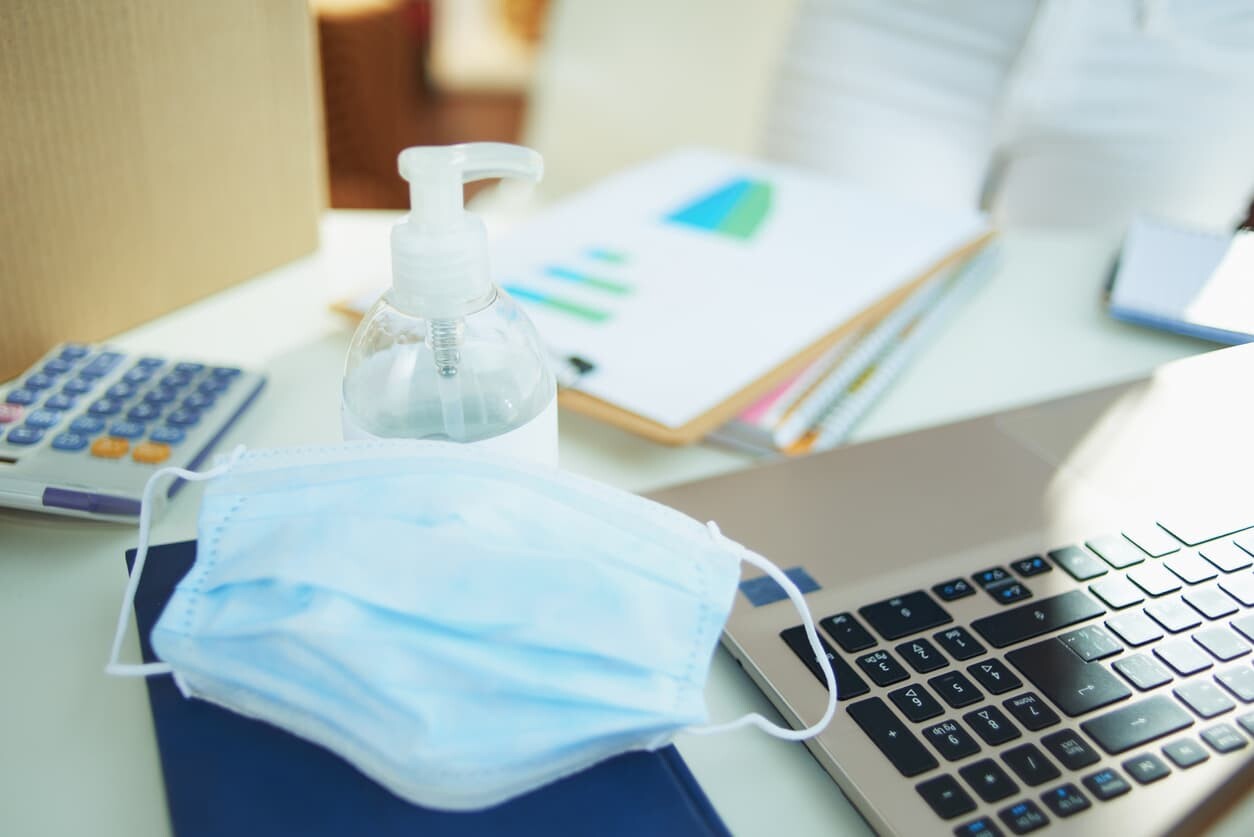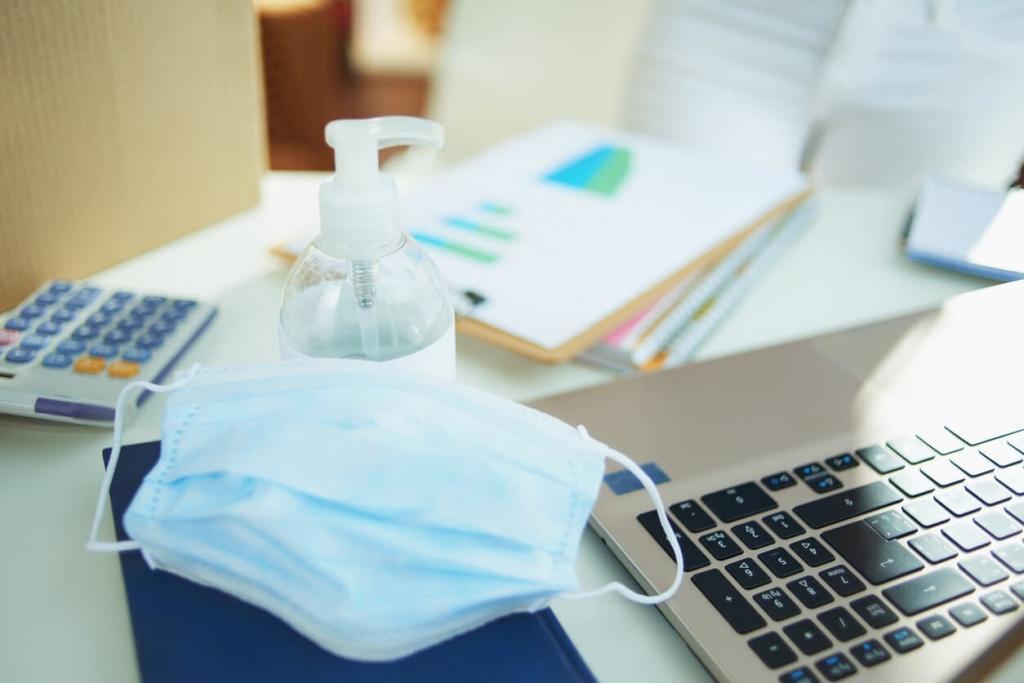 While some industries are more exposed to contagious diseases (like the healthcare or retail industries), all employees need to be protected and informed about the pandemic. 
Some of the measures employers have to take are:
Providing masks and other personal protection equipment.
Providing disinfectants and washing stations.
Ensuring that social distancing can be reinforced by rearranging desks, working stations, and so on.
Isolating areas exposed to confirmed COVID carriers and properly disinfecting them before use.
If your employer fails to ensure that these protection measures can be applied, it won't necessarily mean that you can sue them when you get COVID at work. In this case, the legal context can be quite nuanced, and such an unprecedented type of liability still has some grey areas.
Paid Leave
The simplest way to deal with this illness after getting it at work is to get a paid leave. Most employees get a certain number of paid leave days per year, so check your contract and see how many of them you have left. 
Workers' Compensation
Your next best chance of getting your medical bills and lost hours of work covered is by filing a workers' compensation claim. The tricky part is that you will have to prove that you got the virus while you were performing work duties. Some professions will certainly expose you more to viruses and diseases, but if your job doesn't carry greater risk, it may be argued that you got the virus from somewhere else. 
Filing a Lawsuit Against Your Employer
For a lawsuit to be pursuable, you will have to prove that you got COVID-19 as a result of your employer being ill-intentioned.
For example, if your employer intentionally ignored safety measures and refused to provide the necessary protection during the pandemic, you might be able to sue them successfully for the damages and losses caused by the disease. 
Speak With an Experienced St. Louis Work Injury Attorney
Your employer has an obligation to ensure a safe working environment, and if they fail to do so, they may be held accountable. 
Because many cases are judged through a subjective filter when it comes to the current global pandemic, it's highly recommended to discuss the specifics of your situation with an experienced St. Louis work injury lawyer.
Speak With a Workers Comp Attorney
Give us a call 24/7 for a FREE Case Evaluation

Call (314) 361-4300

Updated: