Some back injuries can be very serious, while others may just take time to heal.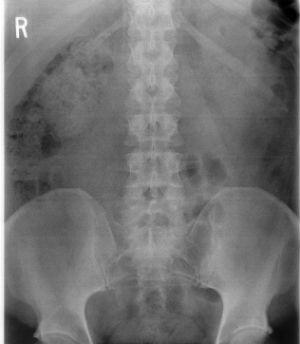 When you are injured on the job, it can temporarily or permanently change your life. Being unable to work, and in addition to the injury, having the added pressure of not bringing in any income can put a lot of extra pressure on entire families. Back injuries can be especially debilitating and difficult to deal with. Part of this added stress can come from not knowing what to expect from the workers compensation claims process. Definitively determining the origin of a back injury is not always easy either, which means that your employer's insurance company may try to deny your claim. This uncertainty can be alleviated somewhat by working with an experienced attorney who can guide you through the process of negotiating a fair settlement.
It can be difficult to get a straightforward answer about what to expect from a workers comp case, or what type of settlement you can expect from specific injuries because these cases are so dependent on the individual circumstances of that injury and incident.
Factors in determining a Settlement Amount
There are certain factors taken into account in order to determine what your claim is worth and what types of benefits you should ask for. When finding a final settlement amount, your pre-injury earnings will need to be considered, as will your post-injury earnings, and post-injury maximum potential earnings. Your earning potential may have been altered by your injury if it is significant enough to affect your ability to work or perform the same functions you were able to perform before the injury.
Some cases are simpler and quicker to solve than others. Ideally, the case will be straightforward and the insurance provider will accept the doctor's diagnosis and will offer you a fair settlement that satisfies both parties. But in many instances, negotiating a settlement can take years.
Additional Benefits
When you sustain a workplace injury and are permanently unable to work, you may be able to receive Social Security disability benefits in the short or long term as well. This alternate source of income can be very important when a workers compensation claim drags on.
Additionally, in some cases, if the workplace accident was caused by some gross misconduct or negligence by your employer, you may also be able to receive an ongoing payment from your employer. This would be entirely separate from your workers compensation claim.
Physical Exams
In order to protect your claim, after your injury you will need to undergo several physical examinations. These will be to identify the extent of your injuries and determine an initial course of treatment and a framework for your recovery. While it may not be possible to know exactly how much your body will be able to recover or how long it will take, the doctor who treats you will make a judgement about a predicted prospect for recovery.
Some back injuries can be very serious, while others may just take time to heal. For instance, though they can be very painful, a slipped disc or cracked vertebra could be treatable. A more serious injury like a spinal cord or compound back injuries could result in a permanent condition that may need ongoing medical treatment and pain management.
Part of your settlement benefits will be for your current medical treatment. Compensation for immediate medical treatment should not be difficult to get, as long as the work injury was not due to some negligence on your part, or disregard of company policy.
Later on, after your injury has been treated, you will need to undergo another examination to ascertain whether or not your condition has improved. This final exam should happen at a point of "maximal physical recovery," meaning that after this point there is not expected to be further measurable improvement in your condition. At this point it will either be determined that your injury has resulted in "partial disability" or "permanent disability." This decision may affect the settlement that you receive.
Missouri Workers Comp Attorney
If you are having trouble resolving a claim you should consult with an experienced workers compensation attorney. Discussing your options with an attorney can help to put your mind at ease knowing that your case is in good hands, and that you have the best chance at maximizing the compensation or settlement you receive.

Our legal team has a strong history of helping injured workers get the medical attention and financial compensation that they need. Based in St. Louis, and handling workers compensation and personal injury cases throughout the State of Missouri, our law firm will ensure that your rights are protected. Please call (314) 361-4300 or fill out our online contact form.

Updated: