A concussion refers to a head injury that could possibly lead to loss of consciousness.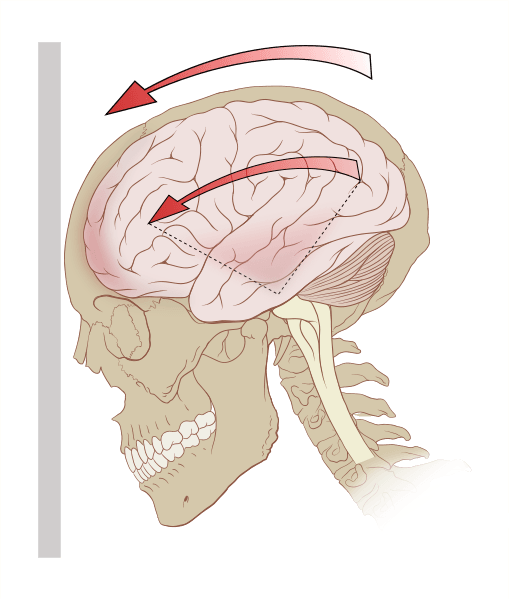 The symptoms usually associated with concussions can be quite disturbing. Also, it is no less problematic to get effective medical treatment than to deal with post-concussive symptoms. To highlight the danger inherent in concussions, a person suffering from this condition may not even be able to recall passing out, if he or she actually did.
Understanding the Symptoms of Concussion
Concussion can prove to be a rather frustrating medical condition. The fact that an external head injury or sore has healed does not mean that all is well inside the head. A patient may continue to experience symptoms, even when diagnostic tests such as a CT scan of the brain fails to reveal any injury. Post-concussive symptoms that a patient may experience could include difficulty in waking every morning, migraine-like headaches, and feeling sleepy during the day. In addition, dizziness, fatigue, blurred vision and possibly depression can be signs of this condition.
Some medical experts specializing in treatment of concussions are often restricted to the prescription of drugs to help deal with pain and headaches that may be associated with the medical condition. They often cannot tell when the symptoms being experienced by a patient will subside. Competent neurologists can help make a proper diagnosis of symptoms and their seriousness. They can also help determine if these symptoms are a result of a work-related injury. It may also be ascertained if there is an existence of a neck injury. A skilled neurologist will also be able to tell you what can be done to prevent permanent injury to your brain.
Rating Post-Concussion Symptoms
Mere complaints about pain will not make post-concussive symptoms ratable, if not proven by required diagnostic tests. Judging by the AMA Guides for Evaluation of Impairment, it not easy to rate these symptoms for permanent injury. An adjuster will usually need medical reports indicating a problematic condition before arranging for an evaluation. Testing by a neuropsychologist may be helpful in revealing a ratable physical brain injury, if tests by a neurologist do not reveal their existence. The doctor that will rate the symptoms will usually look for memory loss impairment and irregularity in the consciousness level of patient in relation to how this could impact their everyday activities.
Getting Legal Help
If you have suffered from a head injury at your workplace, it would be wise to get in touch with an attorney for guidance and assistance. Post-concussive syndrome (PCS) is usually diagnosed after the treatment of any outward injury. As a result of this, PCS is often hard to detect or ascertain.
As lawyers working for your insurer likely want to disprove that your head injury is covered by workers' compensation, you want a good lawyer to prove them wrong and help get your rightful compensation.
If you experienced a head injury on the job in Missouri, contact the Law Office of James M. Hoffmann to discuss your case for free. Call us today at (314) 361-4300.
Work Related Injuries
photo credit: Patrick J. Lynch, medical illustrator via Wikicommons

Updated: