Exposure to asbestos puts employees at high risk for serious work-related illnesses. What steps should employers have in place to protect their employees?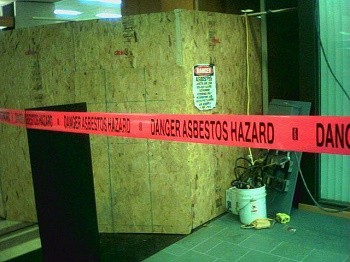 Mesothelioma is an occupational illness that is caused by exposure to hazardous chemicals at the workplace. Employers are trying hard to prevent mesothelioma related lawsuits, and on the other hand, thousands of employees are seeking workers' compensation for the same illness. Mesothelioma is a type of cancer that is caused by exposure to asbestos. Most cases of mesothelioma occur because of workplace exposure to asbestos. Asbestosis has become an alarming problem and many mesothelioma related lawsuits are filed every year. St. Louis workers' compensation lawyers inform us that the courts are flooded with cases of asbestos-related cancer.
Federal Guidelines to Reduce Asbestos-Exposure
There are federal guidelines for employers to follow  to reduce asbestos exposure. This will not only prevent health hazards, but will also help avoid legal issues. The guidelines for reducing asbestos exposure can be obtained from the OSHA website or NIOSH's guide on asbestos safety.
Simple Steps to Promote Worker Safety
Avoid eye and skin contact with asbestos.
Change clothes daily.
Bath properly each day using soap and water.
Upon exposure, rinse eyes immediately.
Take breaks to get fresh air.
Depending on the conditions at the workplace, employers should make available respirators for their workers. There are various types of respirators available in the market, and the NIOSH guide elaborates a procedure for choosing the best respirator for the conditions. It is recommended that employees should be provided respirators approved by Mine Safety and Health Administration and NIOSH.
Federal regulations have established conservative limits on asbestos exposure to prevent mesothelioma and other types of cancers. For example, for asbestos fibres that are longer than 5 micrometers, federal regulations have set the limit at 100,000 fibres per cubic meter of air. Employers are required to comply with the regulations. They can check compliance using an analytical method in which a 400 litre air sample is collected over a period of 100 minutes and then evaluated for asbestos concentration.
Exposure to Asbestos
The CDC also offers safety instructions to workers involved in the removal of asbestos, manufacturing asbestos containing products, and demolishing buildings. It offers instructions such as using wet process, using exhaust ventilation, and enclosing the area. There are some more workplace safety measures that can prevent asbestos exposure and resultant illnesses such as mesothelioma.
Making available eye wash fountains in work areas containing asbestos.
Providing protective equipment and clothing to workers.
Ensuring that workers take a shower after every shift, before they change into street wear.
Using specially marked containers for storing asbestos contaminated clothing.
If using an off-site service, informing the cleaners about asbestos exposure.
If you are suffering from mesothelioma or any other illness caused by workplace asbestos exposure, consult with The Law Office of James M. Hoffmann at (314) 361-4300.

Photo credit: Aaron Suggs via Flickr

Updated: