Construction workers are exposed to various hazardous conditions that may result in a work-related injury.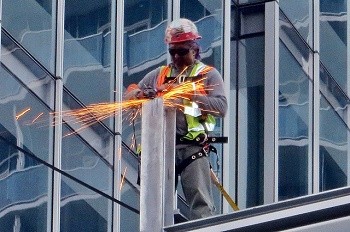 Many work-related injuries are reported in the construction and manufacturing sector. Workers in the construction sector face hazardous situations, such as defective construction equipment, tools, and harmful substances such as asbestos. All states have a workers' compensation system in place that safeguards the interests of workers injured at the workplace.
The Workers' Compensation System
All workers in the construction sector are covered by workers' compensation. Once they are injured at the workplace, they may seek various benefits that can help them get adequate treatment for their injuries and receive compensation for loss of wages. In return for the workers' compensation benefits, an injured worker must forego their right to file a litigation against the employer, even if the injury was caused by malfunctioning construction equipment.
Manufacturers of Construction Equipment and Tools
Even if the injured worker receives workers' compensation benefits, the injured worker may still file damages against the manufacturer of defective equipment that caused the injury. In some cases, even the vendor can be held liable for the injury. An example of a case when an injured employee can sue a manufacturer is when the injury was caused by a malfunctioning crane or falling off a ladder that was defective. The employee may file a lawsuit against the manufacturer if the equipment was defective, the design of the tool was inherently flawed, or when the manufacturer fails to paste a warning sticker on the tool or equipment.
Receiving Compensation for Your Injury
The laws governing workers' compensation and personal compensation are fairly complicated, and each case will have a different set of circumstances and facts. So, it is important to consult with The Law Office of James M. Hoffmann at (314) 361-4300 to receive legal guidance.
Workplace Injury and Accident Causes
Photo credit: Alan Kotok via Flickr

Updated: