Here are some of the most common surveillance tactics workers comp investigators use and what you can do to protect your workers' comp claim.
What comes to mind when you think of workers' comp surveillance tactics? If you're like most people, you probably imagine a scenario where a private investigator follows a workplace injury victim, right? Well, the truth is workers' comp investigators may use more advanced tactics to monitor your activities and check whether your injuries are genuine. Let's discuss some of the most common surveillance tactics workers comp investigators use and how to protect your claim.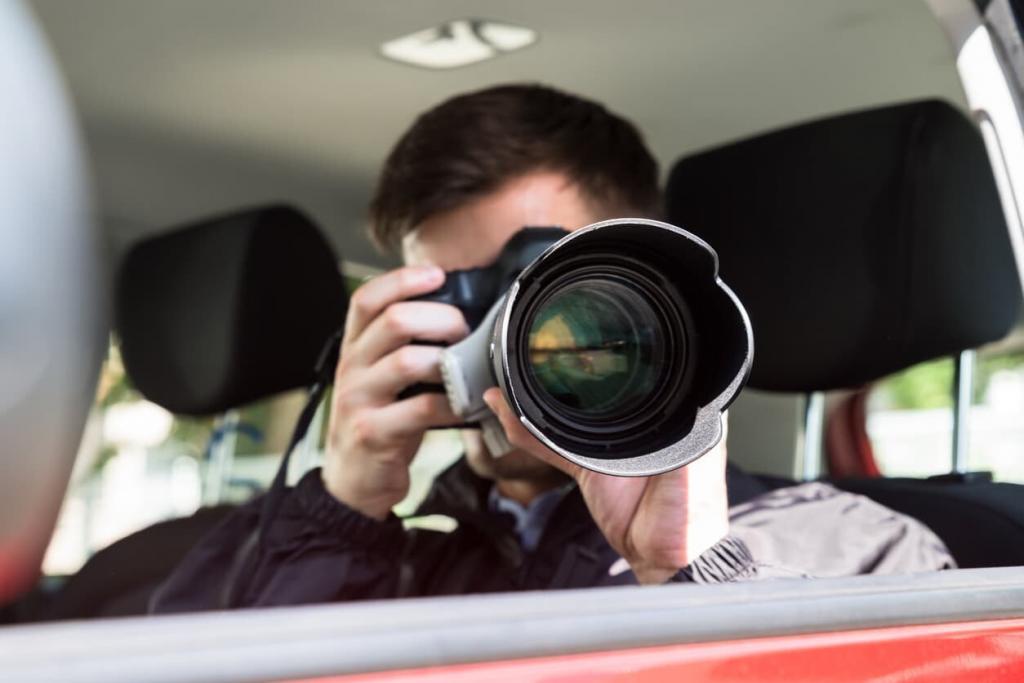 Online Surveillance
Technology has given investigators new ways to monitor your activities. They can monitor your social media accounts, such as Facebook, Instagram, TikTok, and LinkedIn, for posts that might say otherwise about your injuries. For example, if you have filed a back-injury claim, posting a video of you rowing a boat might hurt your claim. If you have an active workers' comp claim, keep off social media to avoid making a post that may damage your claim.
Video Surveillance
Investigators may use video surveillance to capture any exaggerated body movements and overreactions. Keep in mind that workers' comp investigators do not typically follow a 9-to-5 work schedule. Instead, they will show up and monitor you when you least expect them. For example, they might come at night or on weekends, and they won't stop until they find something to use against you.
Direct Contact
Investigators can directly ask you about your injuries. While they won't tell you they work for your workers' comp insurance company, they can use your statements against you during your hearing. As such, you need to be careful about what you say about your claim and who you talk to. You do not want to discuss your claim with an investigator posing as a well-wisher. Therefore, it would be best to refrain from speaking about your injuries and claim in the absence of your attorney.
Interviewing Your Family, Friends, and Co-Workers
Investigators might go a step further and interview your co-workers about the circumstances that led to your injuries. They might also contact your friends and family to inquire about your injuries to uncover any exaggerations.
Why Do Workers' Comp Insurance Companies Conduct Surveillance?
Workers' comp insurers often hire an investigator if they suspect you're exaggerating or faking your injuries. They can also conduct surveillance if they suspect you of working two jobs.
What Are Your Legal Rights?
While it might seem like an invasion of privacy, workers' comp surveillance is legal in Missouri. However, an insurance investigator cannot record your phone conversations, trespass on your property, or harass you.
Speak With an Experienced St. Louis Workers Compensation Attorney
Do you suspect the workers' comp insurer has hired a private investigator to monitor your activities? Speak with an experienced workers compensation attorney at the Law Office of James M Hoffmann in St Louis, Missouri. We can evaluate your case for free and help you determine your legal rights and how you can best protect them.
Speak With a Workers Comp Attorney
Give us a call 24/7 for a FREE Case Evaluation