Workers' compensation is designed to safeguard the interests of employees who suffer a workplace injury or occupational disease.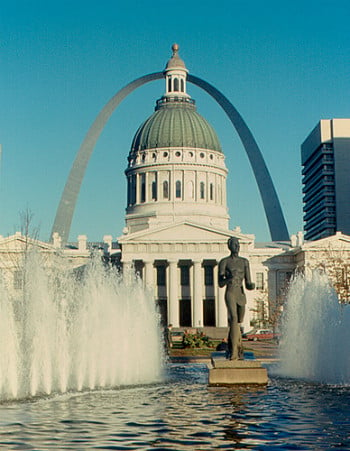 Your employer is legally bound to provide for your medical expenses and loss of wages resulting from a workplace injury. However, you cannot file a direct lawsuit for the recovery of medical costs and other expenses resulting from an occupational disease or work-related injury, except in some special circumstances.
Our St. Louis work accident lawyer understands what kind of injuries makes you eligible for workers' compensation and how to file for damages under workers' compensation. Here is some insight into the workers' compensation system in Missouri.
No Fault System
Every worker should understand that workers compensation is a no-fault system. It means that it does not matter whether the injury you sustained was a result of the employer's negligence or not. If you have sustained an injury or contracted an occupational disease while working for the employer, you will be entitled to all the benefits under workers compensation. Also, in most cases, the employee's own behavior will not impact his eligibility for workers compensation benefits.
Who is NOT Covered?
Only the employees who are covered under the workers compensation in their state are eligible to receive workers compensation benefits. Volunteers, independent contractors, and some other classes of workers are generally not covered under workers compensation. If you have been injured while working for someone but you are not covered under workers compensation, you can file a personal injury lawsuit to claim compensation.
Recovery
Workers compensation benefits typically include:
medical bill reimbursement
You cannot claim punitive damages, because you cannot file a lawsuit.
Workers Compensation Lawsuit
If you are covered under workers' compensation, you cannot file a lawsuit unless the employer has done something intentionally to harm you. This may include manhandling by the employer. However, if you have fallen off a broken ladder that the employer failed to replace, you will not be able to file a lawsuit.
Third Party Lawsuits
A worker can file a lawsuit against a third-party in some specific conditions. For example, if the injury was caused while working with a defective product, the employee may be able to file a lawsuit and get damages from the manufacturer of that product. These damages would be in addition to workers compensation benefits.
If you have suffered an injury at your workplace you should consult with an experienced St. Louis work accident lawyer from The Law Office of James M. Hoffmann. We can educate you about your legal rights and options and help complete all the paperwork that you need to file for workers compensation.
To schedule a free consultation call us today at (314) 361-4300 or contact us online.
photo credit | Flickr user:  roger4336