Falling from a roof while on the job is a common workplace injury. If you have suffered a fall injury at work, you may be entitled to workers compensation benefits.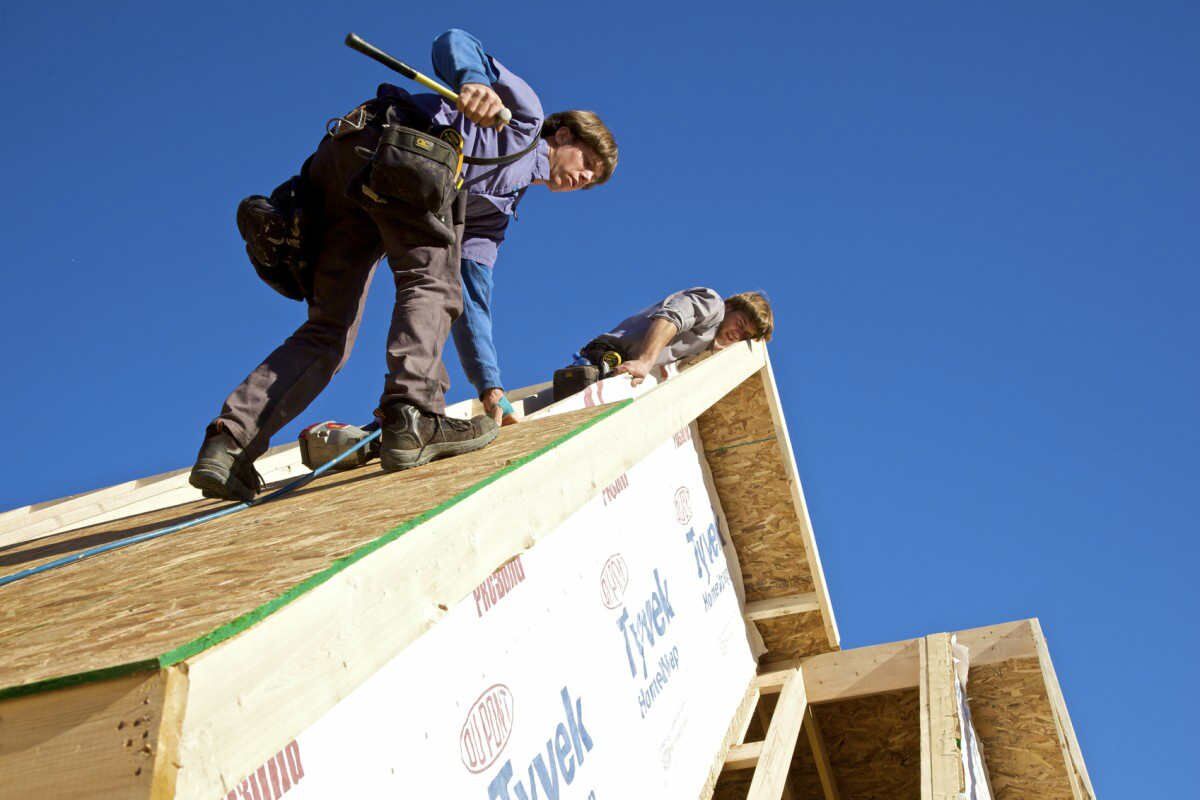 Falls from roofs are one of the most common accidents reported in the construction industry, and sometimes they are fatal. In order to prevent these accidents, it is important that the employers provide a safe working environment, and that the workers receive proper safety training. In this post, our St. Louis workers compensation lawyer will discuss the rights of workers injured in roofing falls.
Roofing Falls: Some statistics
According to the Occupational Safety and Health Administration (OSHA), in the U.S., 100 workers are killed in roofing falls each year, and most of these are construction workers. This translates into 34 fatal roofing injuries per 100,000 construction workers. Another 150,000 people are injured each year in roofing accidents requiring emergency room visits.
Preventable Roofing Falls
Roofing falls usually result from inadequate worker training, negligence, or carelessness on the part of the worker or employer. For example, if the safety harness breaks and causes the worker to fall, the harness manufacturer may be considered negligent. However, it is not always easy to determine fault in a workplace accident, and there could be several contributing factors.
Common Causes of Roofing Falls
Roofing falls can be a result of a wide variety of reasons including:
Collapsing scaffolding or ladders
Electric shocks
Explosions
Employer or third party negligence
Flimsy materials
Common Roofing Accident Injuries
Some of the most common injuries resulting from roofing accidents include:
Sprains
Broken bones
Spinal cord injuries
Brain injuries
Paralysis
Death
Who is at Fault for a Roofing Fall?
In a majority of the cases, the employers claim that the roofing fall accident occurred due to injured worker's fault. However, it is not always true, and it may be necessary to gather the right information an evidence to prove otherwise. Some questions that will need to be answered to prove the claim include whether or not the OSHA standards were adhered to. Whether the edge of the roof was clearly marked with proper warning flags or not? Was the worker properly secured with right kind of harnesses? Was there a safety monitor on duty to warn the worker when he nears the edge?
It is the duty of the employer to provide a safe working environment for all workers. They must take proper safety measures to ensure safety of all employees. The employer must provide necessary materials and equipment such as lifts, flags, railings, harnesses and other safety gear. They should also ensure that all equipment is in proper working order and the equipment and working conditions are routinely inspected.
Workers Compensation for Roofing Accidents
Injuries suffered in roofing accidents can result in huge medical expenses, wage loss, and not to mention the chronic pain and emotional trauma. All workers injured while performing on-the-job duties are entitled to workers compensation benefits. If your roofing injuries are due to third party negligence, you may be entitled to additional compensation.
Contact the Law Office of James M. Hoffmann to discuss your workers compensation claim at (314) 361-4300 or fill out our online contact form.
Workers & Industry
Updated: