Commercial truck drivers face a number of work-related work injuries each year.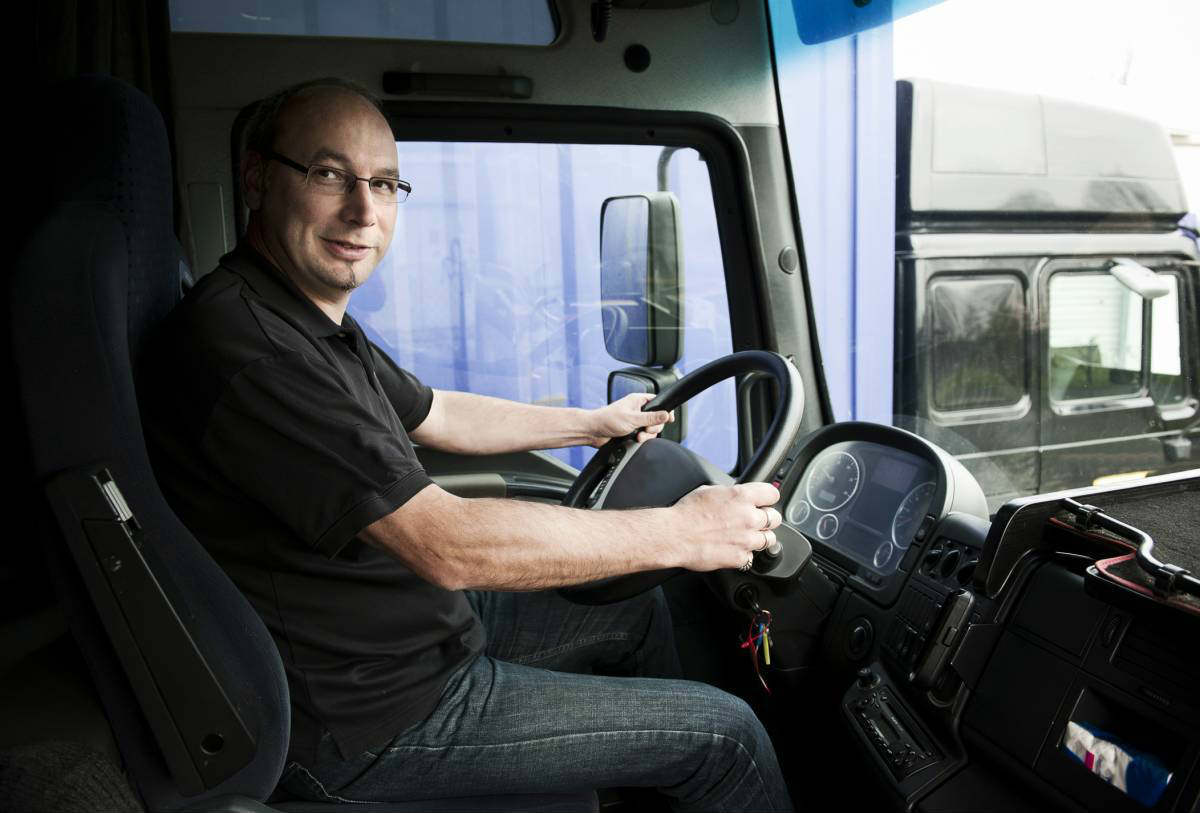 Commercial truckers do an important job of transporting our food, clothes, electronics, industrial goods, and many other goods essential to running our homes and economy properly. However, most of us never think of all the risks these commercial truckers face as they go about their jobs every day. Unfortunately, these risks are not limited to the time period they drive.
They can suffer injuries not only on the roads, but while performing other job related activities as well. It is needless to mention that these injuries can be devastating, and can sometimes be so severe that they can leave the truckers disabled for a life time.
In this article, we will discuss the various risks that commercial truckers face each day.
Statistics on Trucker Injuries
According to the Bureau of Labor Statistics, commercial tractor trailer drivers face more risks than we can imagine. Here are some facts and figures:
In 2014, 761 commercial truck drivers were killed while at work, and this was the fifth consecutive year that the truck driver fatalities had increased
A large percentage of these deaths (78%) were caused by transportation accidents
One out of six workers killed on the job in the United States is a tractor-trailer truck driver
Common Injuries Truck Drivers Face
While a majority of trucker job related injuries are caused by vehicle accidents, there are several other ways in which truckers can be injured. Some commonly reported work injuries include:
Repetitive stress injuries: Truckers can suffer shoulder pain or carpal tunnel syndrome from gripping the steering wheel for long hours. They may also suffer from back and neck pain from sitting in the same position continuously while driving.
Loading and unloading injuries: Truckers can also suffer injuries when carrying or lifting heavy objects into and out of trucks, by slipping and falling while loading or unloading the truck, and by dropping cargo objects. Truck drivers often suffer musculoskeletal disorders of the back, neck, upper body, and legs such as tension neck syndrome and tendonitis.
Falls from heights: These accidents occur when truck drivers fall into openings, on stairs, stepping into holes in loading/unloading areas, from their vehicles when making deliveries, and while entering/exiting the truck. The most common injuries are to the knees and back.
Being stuck by object: Truck drivers can hit or be hit by objects such as lifting gates, vehicle parts, pallet jacks, or containers when lifting hitched trailers, attaching trailers or opening containers. These accidents often result in back injuries.
Traffic accidents: These accidents can lead to serious injuries such as spinal cord damage, traumatic brain injury, internal organ injuries and even death.
Workers Compensation Benefits for Truckers
If you were injured at work, it is important to speak to a workers compensation lawyer about your legal rights and options. At the Law Office of James M. Hoffmann, we will help you get the workers compensation benefits you deserve.
Our legal team has a strong history of helping injured workers get the medical attention and financial compensation that they need. Contact our St. Louis, Missouri workers compensation law firm to ensure that your rights are protected. Please call (314) 361-4300 or fill out our online contact form.