Around 2.3 million workers use scaffolds to perform routine tasks.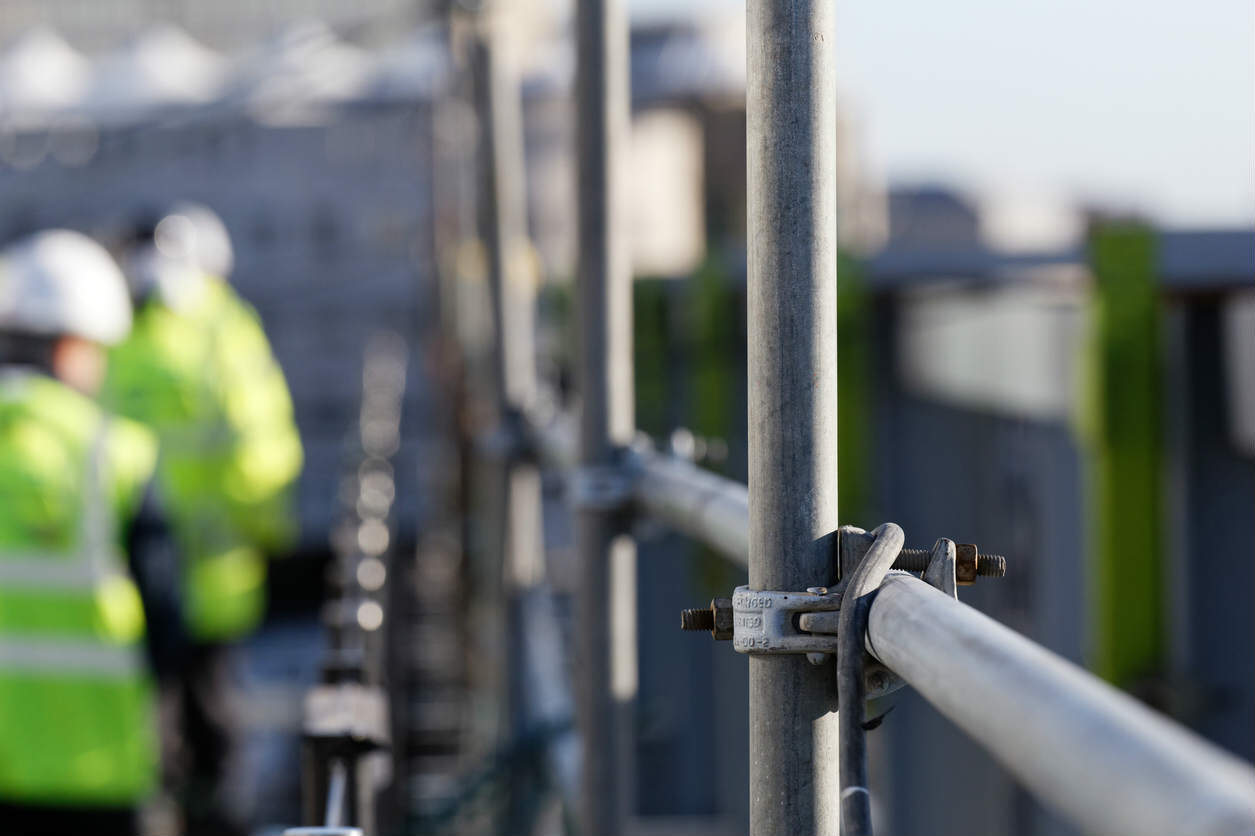 Scaffolding is very important equipment used on construction sites. It is essentially an elevated, temporary platform erected for doing work. A scaffold can be used for various purposes. It is mainly used as a ladder. If it is erected, utilized and dismantled properly it can give greater stability and balance to workers.
Scaffolds are used in around 65% of the construction industries. That means 2.3 million workers use scaffolds for performing their routine tasks.
Types of Scaffolds
Supported Scaffolds – These type of scaffolds are supported by poles, frames, outriggers and legs which are rigid and load bearing items.
Suspended Scaffolds – They are suspended by some non-rigid means like ropes from an overhead structure.
Aerial Lifts – They are devices mounted on vehicles which are used to help the workers to get to an elevated level. For example, boom trucks or cherry pickers.
Reasons for Scaffold Accidents
Scaffolds have to be designed and erected in a suitable manner to ensure the safety of the workers who use them. The workers have to be appropriately trained before they use the scaffolds. If these things are overlooked accidents take place and workers get injured. According to our St. Louis work injury lawyers, some of the common reasons for accidents are:
Seventy two percent of the scaffolding accidents occur when the planking or support give way to an extremely heavy occupant or load.
The scaffolds collapse when they are overloaded.
A quarter of the workers who use the scaffolds are untrained.
Three-fourths of the scaffolds which are in use do not have guardrails to prevent the worker from falling.
If the safety standards are maintained, it is estimated that 4,500 scaffolding accidents could be prevented every year, and 50 lives could be saved.
Elements of Safe Scaffolding Construction
Proper Height and Strength – The scaffolds should be designed appropriately. They should have strength and structural integrity. That means they should be fully planked. Moreover, they should have the ability to support four times the intended load in addition to their own weight. Their height should not be more than four times their minimum base dimension except when special precautionary measures are taken.
Proper Access – Limiting the access to and from one scaffold to another surface especially with different inclines.
Qualified Persons – Scaffolds should be used under the guidance of trained site supervisors. Qualified persons should select the employees and supervise them while erecting, dismantling, altering or moving scaffolds. They should decide whether it is safe for the workers to use the scaffold during certain weather conditions. They should check the scaffold before every work shift. They should also inspect the scaffold after any incident which might impact its structural integrity.
All of this will go a long way in preventing injuries caused due to falls, structural instability, falling objects, electrocution and accidents due to overloading. Besides this, fall arrest systems can be used to provide adequate fall protection to the workers who erect and dismantle scaffolds.
Injured in a scaffolding accident?
Speak with a St. Louis workers compensation attorney at the Law Office of James M. Hoffmann as soon as possible to ensure your legal right to compensation is protected. Call 24/7 – (314) 361-4300.

Updated: