Certain workers' compensation cases may become complicated because of the nature of the injury. How can an injured worker win their case?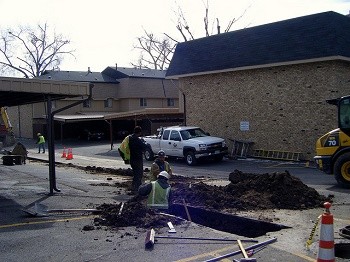 Missouri workers' compensation lawyers believe that in order to navigate through all the complexities and receive fair compensation for the injury or illness, an injured worker should be aware of their rights under the workers' compensation law. It is also highly advisable that an injured worker seeks legal support and guidance from an expert Missouri workers compensation lawyer.
What Kinds of Injuries Will Workers' Compensation Cover?
It is important to understand that workers' compensation covers all kinds of injuries that may occur at the workplace, irrespective of whether they are caused by a sudden, unexpected accident, or by repetitive use of certain muscles. Occupational diseases may also be covered under workers' compensation law.
What Kinds of Benefits May an Injured Worker Receive Under Workers' Compensation?
Medical benefits: All medical expenses arising out of a work-related injury will be paid by the employer or the insurance company.
Disability benefits: If the injury has rendered an employee unfit to go back to work, the employer or the insurance company may pay disability benefits to make up for the wage loss.
Death benefits: In case an employee dies as a result of injuries sustained at the workplace, the surviving members of the family or heirs will be entitled to death benefits.
What Steps Do I Need to Take Before I Receive Any Benefits?
Notify the employer about the injury as soon as possible.
Seek medical treatment immediately.
Consult a Missouri workers' compensation lawyer to protect your rights.
Remember the Following Tips to Receive the Most Benefits
The injured worker does not have to pay any injury-related expenses out of their pocket. The employer or the insurer should pay all expenses and bills arising out of the work-related injury. The injured worker should not be made to pay any part of the expenses.
The injured worker receives full compensation for the injuries. Quite often, the insurance company may try to minimize the payout to save on their expenses. Winning the case would mean negotiating with the insurer to get a fair compensation for the injury.
Financial security for the injured worker and their family. A winning settlement for the injury would not only pay for medical treatment, but will also offer financial security for the present as well as future.
The only way you can win your workers' compensation case is by understanding your rights. Consult with The Law Office of James M. Hoffmann at (314) 361-4300.
Missouri Workers Compensation Interest on Award
Workmans Comp Settlement
Workers Compensation Attorney Call Center
How to Win a Workmans Comp Case
How to Negotiate Workers Compensation Settlement?
Workmans Comp Lump Sum Settlement
Workers Compensation Lump Sum Payments
Workers Compensation Settlement Loan
Photo credit: Bradley Gordon via Flickr