A hospital is one of the most hazardous places to work. Nurses and nursing assistants statistically have a more dangerous job than workers in construction or manufacturing.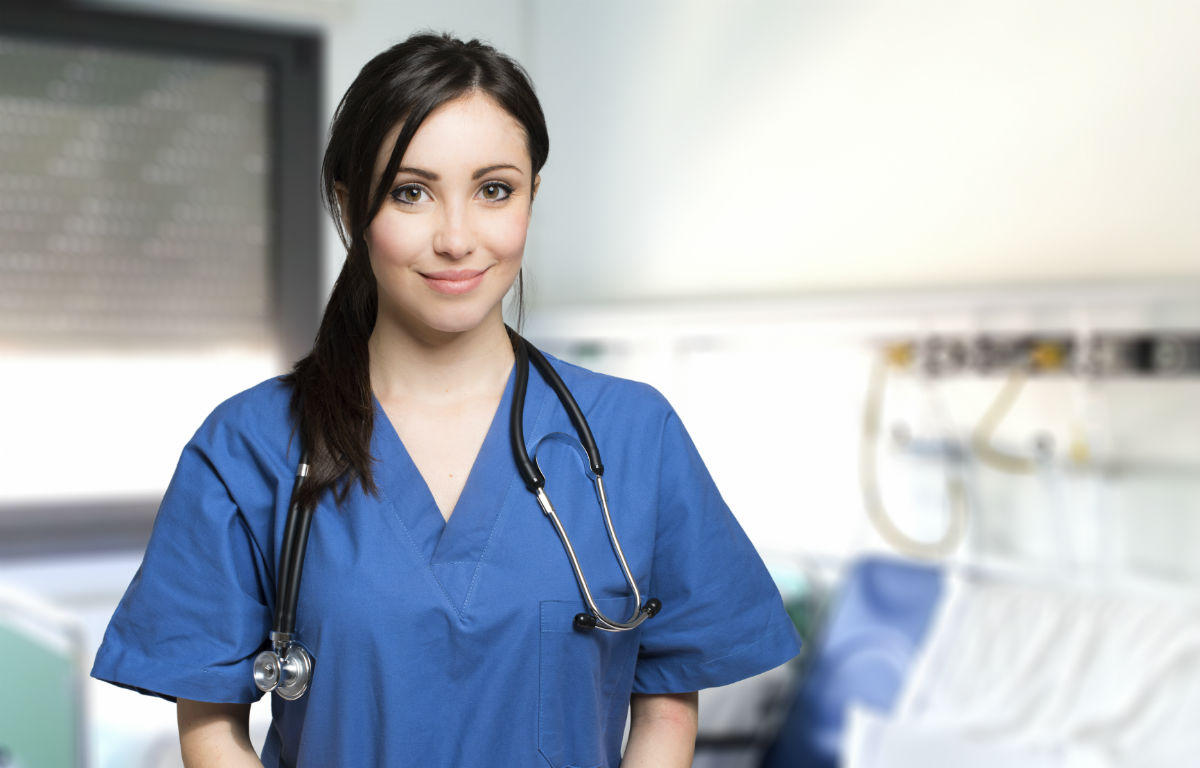 Nurses and other healthcare workers suffer workplace injuries and illnesses at almost twice the national average rate. According to the Bureau of Labor Statistics, there was a total of 58,000 injuries in the healthcare profession in 2013 alone. Almost half of these injuries were due to overexertion. Nursing assistants suffered overexertion injuries at a rate that is six times higher than the average. Nurses ranked fifth for workplace injuries due to overexertion. Back injuries, due to lifting patients, are another major problem for healthcare workers.
A Safer Work Environment
Due to these statistics, OSHA has announced that they are increasing their efforts to prevent such injuries in hospitals and nursing homes. They claim that nearly all of these injuries are preventable. They have been reviewing these facilities in an effort to understand how these workplace injuries have a direct correlation with the way patients are moved, hazards involving blood-borne pathogens, violence in the workplace, slip and fall accidents, and tuberculosis.
According to an article in the St. Louis Post-Dispatch, hospitals are apparently making an effort to prevent nurse injuries. Missouri hospitals have become 1 out of 11 states that now have laws or regulations that require facilities to have specific safety initiatives to make their workplace a safer place for their employees. Some of these include installing specialized lifting equipment and providing special preventative training. Hospitals and nursing homes now say that they are turning a corner in their efforts to prevent another generation of nurses and healthcare professionals from suffering from chronic pain and disability due to the nature of their jobs.
Nurse Work Injuries in St. Louis
Hundreds of healthcare professionals are injured on the job in St. Louis each year. When an employee is injured, the Missouri Division of Workers' Compensation is supposed to make sure that the injured worker receives the benefits that he/she is entitled to. However, many injured workers often only receive a small percentage or are denied benefits completely.
If you are a nurse or nursing assistant and have been injured on the job, you should be receiving ALL of your benefits, not just the ones that the insurance carrier wants to cover. At the Law Office of James M. Hoffmann, our St. Louis work injury attorneys can provide you with the necessary information to make the right choices so that you can receive the best medical care, benefits, and income.
St. Louis Nurse Work Injury Lawyers
At the Law Office of James M. Hoffmann, our St. Louis Work Injury Attorneys have practiced workers compensation law for more than 20 years. We have represented healthcare professionals who have suffered all types of work-related injuries and we have a strong history of helping injured workers get the medical attention and financial compensation that they need.
Contact our St. Louis, Missouri workers compensation law firm to ensure that your rights are protected. Please call us at (314) 361-4300 or complete our Online Case Evaluation Form.
5 Health Risks for Nurses
Unfortunately, nurses are some of the most likely medical personnel to get injured on the job, due to their constant exposure to hazards.
Nurses are always there by your side, ready to provide you with care and comfort. Unfortunately, nurses are also some of the most likely medical personnel to get injured on the job, due to their constant exposure to hazards.
OSHA reports that people from the medical sectors have some of the highest rates of work-related injuries. If you're a nurse and got hurt or ill while working, you could be entitled to workers compensation.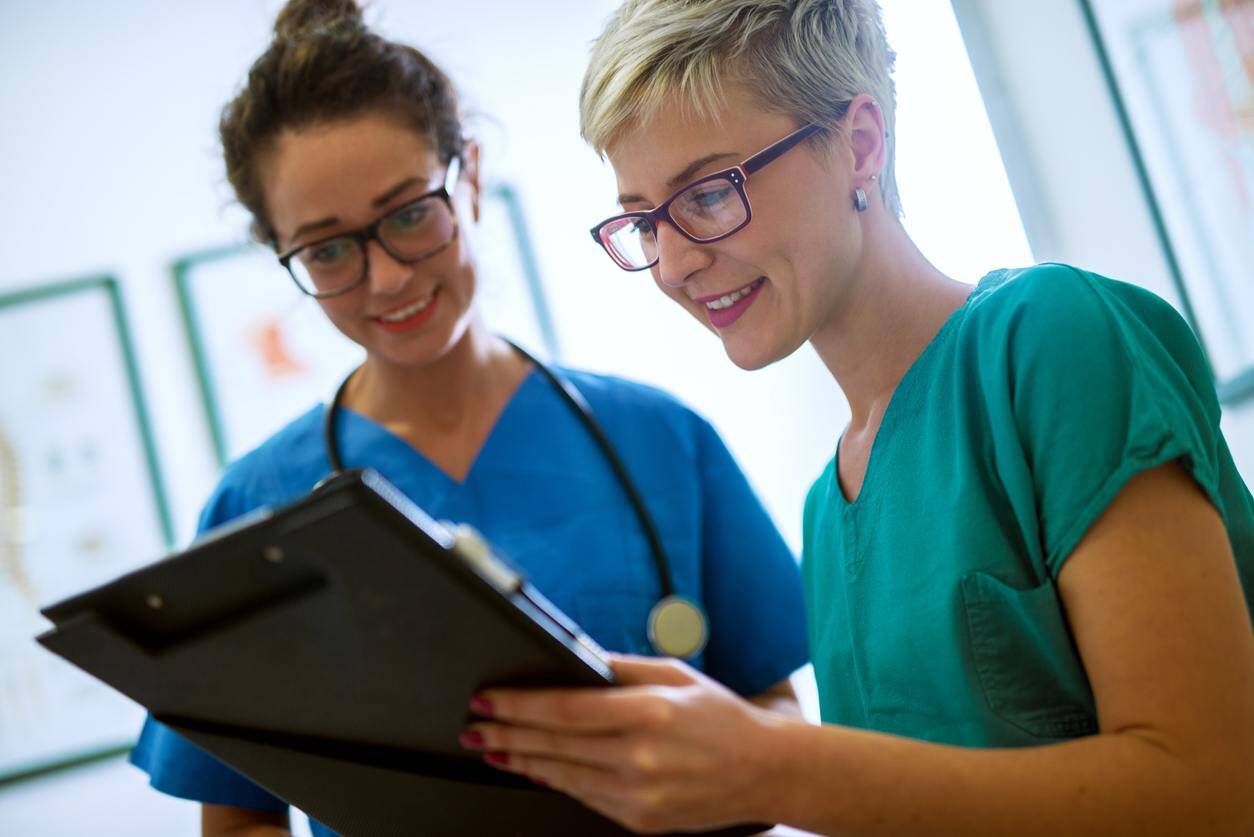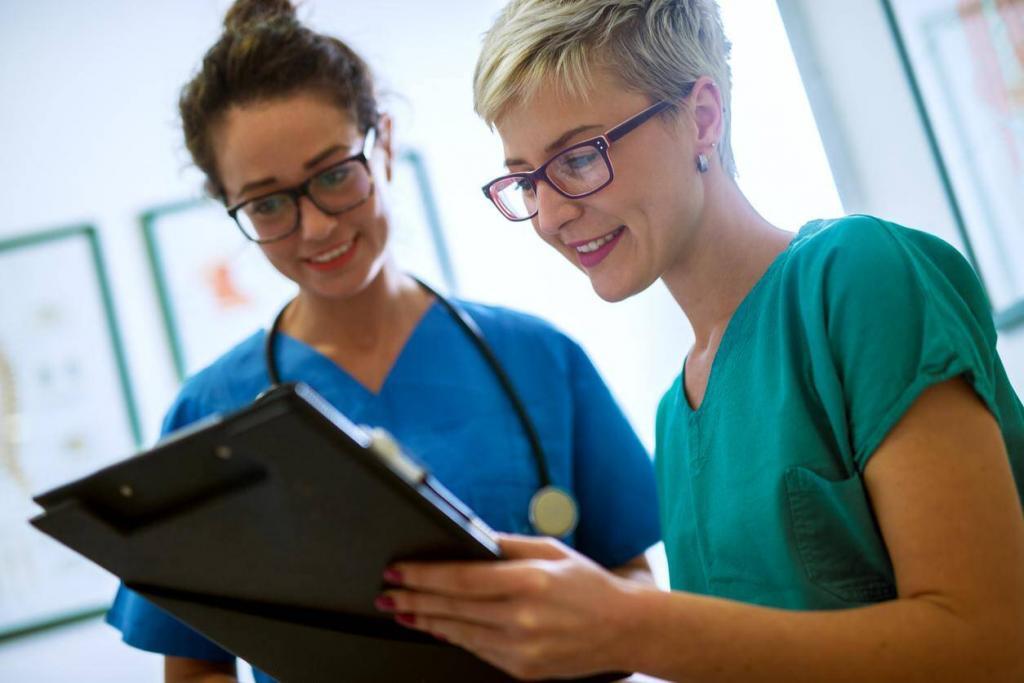 Here are some of the risk nurses face on a daily basis:
1. Musculoskeletal Injuries
Working overtime and at an alerted pace, as well as the increased physical and psychological demands of a nurse's work have been linked to various musculoskeletal injuries and disorders. Though they can appear in a variety of ways, the most common symptoms are neck and back pains.
2. Physical/Postural Injuries
Nurses have a very physically and posturally demanding job, with tasks that require heavy lifting and manually handling various heavy elements that can lead to severe back issues. A lot of nurses are at a high risk particularly when they need to handle patient transfers which involve sudden movement in non-neutral postures, increasing the risk of injury to the back.
3. Infectious Diseases
Contacting an infectious disease is a risk not only for nurses working in hospitals, but also nursing homes, institutions for the impaired, prisons, outpatient facilities, and other environments which employ nurses such as schools.
4. Toxic Exposures
Nurses often have to deal with a variety of drugs or substances that over time can greatly affect their health. For instance, one study notes that long-term exposure to waste anesthetic gases in operating rooms or delivery room can increase the chances of renal and hepatic disorders.
5. Radiation
Nurses can often be exposed to radiation as part of their work activities, particularly when they are tasked with holding a patient undergoing radiographs. Though hospitals take the necessary precautions to limit radiation exposure, over a long working career it's possible for it to affect the nurse's health.
4 Ways Employers Can Help Prevent Injuries
1. Creating Awareness of the Risks
One of the most important things your employer can do is ensure you're aware of the risks involved in your job. This means providing training on how to safely handle hazardous materials, what to do in an emergency, and so on.
It's also important that your employer provides you with information about any potential risks specific to your job. For example, if you work in a hospital or lab setting, you need to know about the risks of exposure to dangerous chemicals. After all, if you're unaware of the risks involved in your job, you can't take steps to protect yourself from them.
2. Providing Ergonometric Furniture and Tools
Your employer should also provide you with furniture and tools that are ergonomically designed to minimize the risk of injury. For example, if you spend a lot of time sitting at a desk, your employer should provide you with an adjustable chair that supports your back. And if you're constantly lifting heavy objects, your employer should provide you with a dolly or other tool to help you safely lift and move those objects.
3. Implementing Safety Protocols
Another important way your employer can help prevent you from being injured on the job is to implement safety protocols. For example, if you work in a patient care area, your employer should have a protocol in place for how to safely lift and move patients. And if you work with hazardous materials, your employer should have protocols in place for how to safely handle those materials.
4. Providing PPEs and Regular Check-ups
Your employer should provide you with the proper personal protective equipment (PPE). This includes things like gloves, masks, and gowns to protect you from exposure to hazardous materials.
Your employer should also provide you with regular check-ups to ensure you're healthy and fit for duty. For example, if you work in a patient care area, your employer should provide you with annual tuberculosis (TB) tests. And if you work with hazardous materials, your employer should provide you with regular blood tests to check for exposure to those materials.
What Do I Do if I've Been Injured?
If you're a nurse working in Missouri, either in a hospital or any other institution that requires your services, you are entitled to workers' compensation to cover your medical treatment and days off work.
However, know that these cases can be extremely difficult to process, as you'll have to prove your illness or injury is a direct cause of your working activities or the environment. Given this fact, it's in your best interest to contact a workers' compensation lawyer for additional help.
They can help build a case showing your situation is eligible for workers compensation by:
Gathering medical evidence attesting to the facts;
Talk to witnesses;
Bring in experts that would prove your claim;
Negotiate fair compensation.
Conclusion
If you've been injured at work, don't hesitate to call a St. Louis work injury attorney at the Law Office of James M. Hoffmann for guidance. Give us a call 24/7 for a FREE consultation :: (314) 361-4300
Workers & Industry
Updated: