Construction sites are notorious for work-related injuries.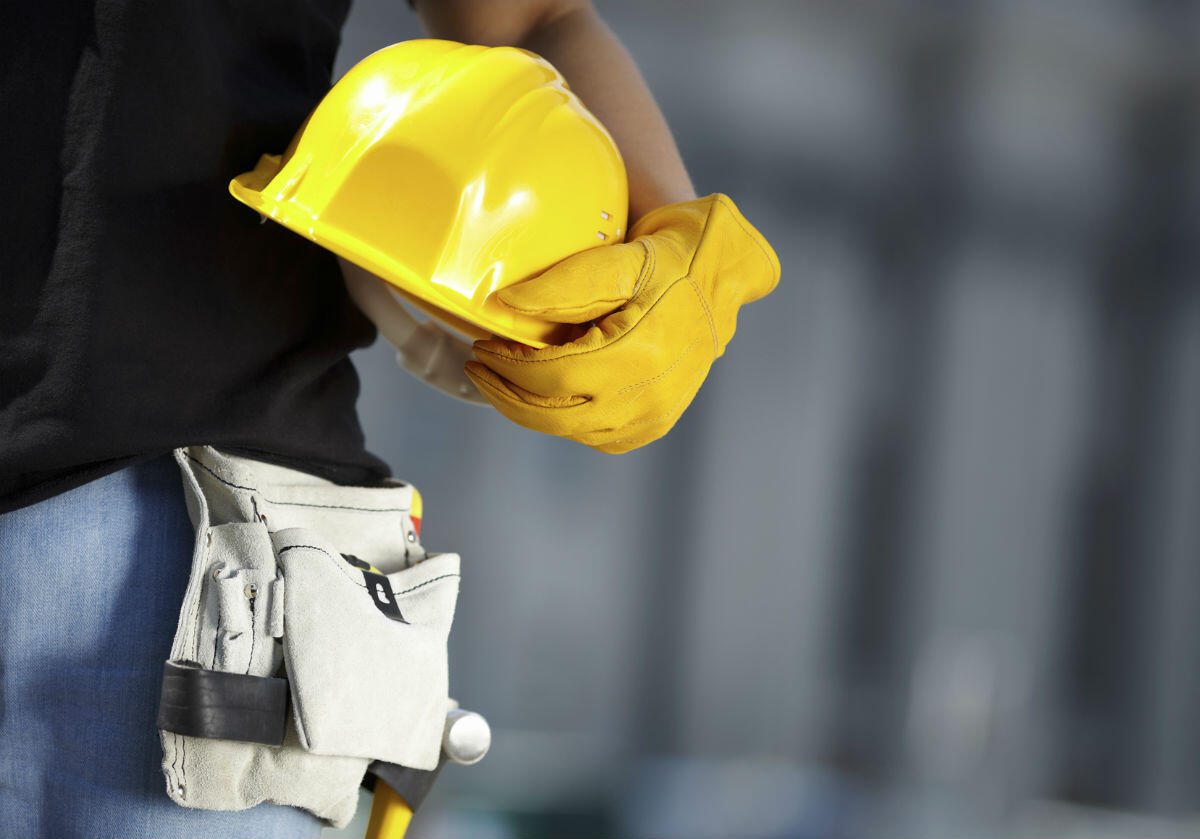 The construction industry is among the most dangerous of workplaces. According to a study published in the American Journal of Preventive Medicine, construction workers have the highest rate of work-related traumatic brain injury. Another study conducted by OSHA's Division of Safety Research found that the construction, agriculture, forestry, fishing, and transportion industries account for over 50 percent of all work-related TBI deaths. Although most construction workers wear hard hats for protection, they do not always prevent workplace accidents that can lead to a traumatic brain injury.
Traumatic Brain Injury
A blow or bump to the head or a penetrating injury can disrupt normal functioning of the brain. A TBI can be mild or severe. According to the Centers for Disease Control (CDC), concussions are the most common TBI. Concussions often resolve on their own, but they may affect a patient for life. At construction sites, hard hats are possibly the best way to prevent a head injury, but they are of no help if a worker does not wear one at all times or wears a damaged hard hat. In some cases, TBIs may occur even if the worker is wearing a hard hat. (Learn more about Work Injuries and Concussions)
Preventing Traumatic Brain Injury on Construction Sites
The fatality rate for the construction industry is significantly higher than the national average. Work-related risks for construction workers include trench and scaffold collapses and falls, all of which can cause a TBI. Each year, around 25,000 injuries and 36 deaths are caused by falls from ladders and stairs on construction sites.
OSHA strongly recommends all workers to wear proper head protection if there is any risk of falling objects from above, head injuries from fixed objects, or contact with electrical hazards. It has been seen that many TBIs occur when a construction worker does not recognize the hazard and believes that a hard hat is not required. It is worth noting that 20 percent of all work-related TBIs occur due to falls on uneven or wet surfaces or when there is an out-of-place object in the way.
St. Louis Workmens Comp Lawyer
If you are a construction worker who has suffered a TBI from a workplace accident, you may be entitled to workers' compensation benefits. Consult with a St. Louis workmens comp lawyer for legal guidance. Call The Law Office of James M. Hoffmann at (314) 361-4300.

Updated: