Serious accidents can occur in the construction, mining and logging industries if support devices are not placed correctly.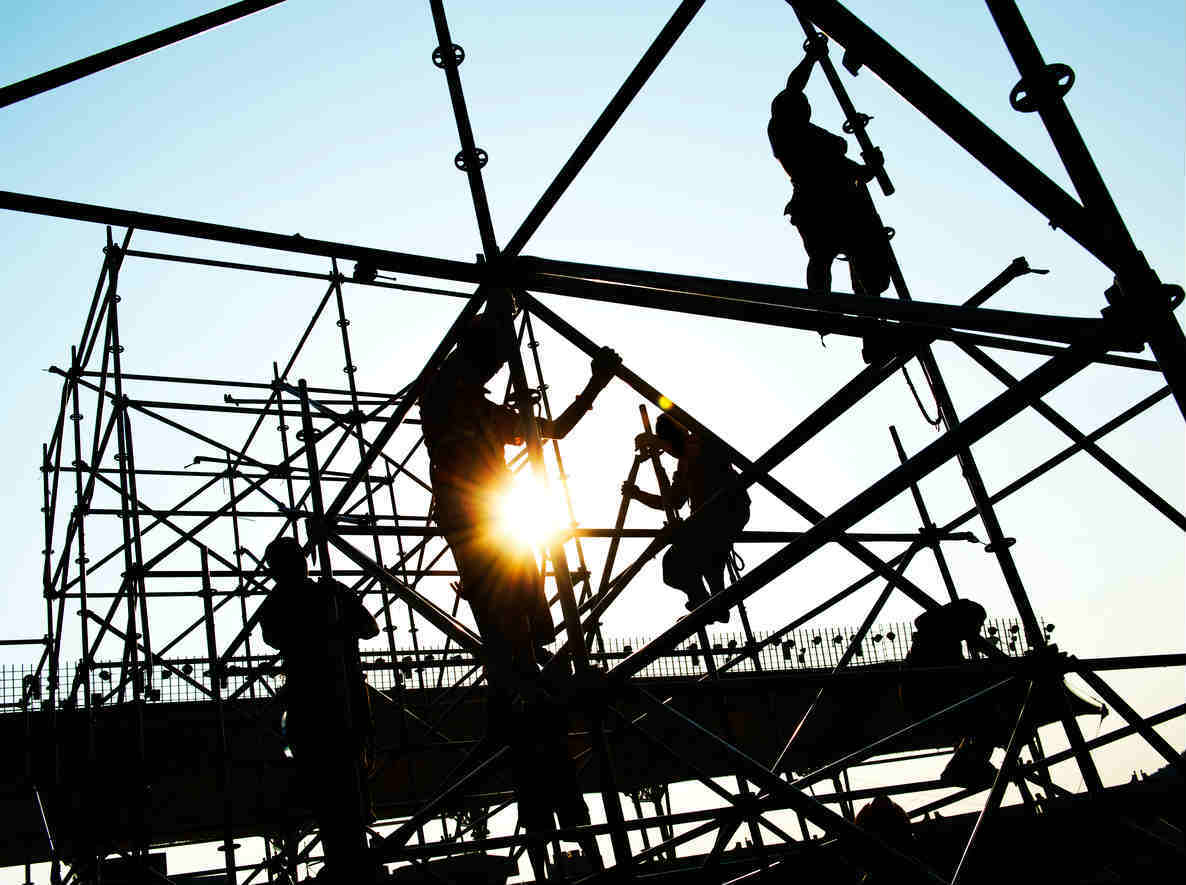 Falls due to their misplacement can result in severe injuries and even death. Workers may fall while working on elevations which are near floor openings, on balconies, bridges, embankments, utility poles, or rooftops. They may fall if the support devices are not positioned properly due to broken locks, slippery surfaces, unprotected edges, or improper angles.
Official records state that nearly $70 billion is paid annually as workers' compensation to the victims of such accidents. Nearly 600 workers die due to falls every year. Over 2,000,000 workers are injured when they fall from the support devices like scaffolds and ladders. Besides this, workers can fall from extension rails, skylights and fixtures, towers, tanks, haystacks, industrial or farm machinery, transportation and motor vehicles, structural platforms and frames, and get injured seriously.
Falls are a major cause of workplace injuries. It is therefore necessary to train workers and follow the safety guidelines while using the support devices in various industries to prevent such accidents.
Common Reasons for Falls
Falls may be caused due to mistakes related to the caging systems and the glide locks, slippery surfaces, incorrect incline angles, and cluttered work spaces. Sometimes, fall protection may not be used properly, devices may be placed in an unsafe position, the edges may be unprotected or unstable, or the support devices would not have been erected or dismantled properly.
A worker may fall due to overreaching and loss of balance or he may trip when the equipment fails to work. He can sustain different types of injuries like contusions, burns, abrasions, cuts, and fractures. He may suffer due to neck and back injuries. His spinal cord may get hurt. There may be a brain injury, loss of a limb, or total impairment.
Workers' Compensation for Injured Workers
Workers who get injured in the workplace while using improperly placed support devices are generally entitled to workers' compensation. Regardless of whether the worker or the employer are at fault, the worker may claim workers compensation benefits.
These benefits cover worker's medical bills and loss of income while he is recovering from the injuries. Even the dependents and the surviving spouses can claim the benefits if the fall was fatal.
The compensation amount and the time duration for which it will be paid is determined by the nature of the injury. The workers can get a weekly payment or opt for a lump sum settlement. The benefits are given till the worker gets a medical clearance to take up light duty. If the disability persists a worker can typically get an extension of benefits.
Get Legal Help
Speak to an experienced St. Louis workers compensation lawyer at the Law Office of James M. Hoffmann to learn more about your rights. Call (314) 361-4300 for a FREE consultation.

Updated: