The full extent of a work injury often takes time to present itself.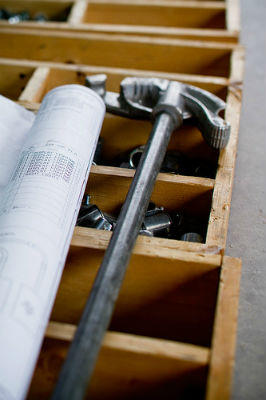 On top of that, you may suffer from pain associated with the injury for months or even years after the incident. Secondary ailments may also arise as a result of the initial injury which may not have been anticipated by your physician. Many common injuries that are work related, such as back and spine injuries, are often lifelong problems that will require additional treatment. If you were injured on the job, it is important that you seek the advice of a St. Louis workers' compensation lawyer before filing your claim. You will want to make sure that any compensation received is taking into account your future medical expenses.
Accounting for Future Expenses
A St. Louis state worker had to fight long and hard to receive compensation for ongoing treatment he required as a result of several work related injuries. Just like in medical malpractice litigation, it is sometimes necessary to bring in a 3rd party expert witness to validate the extent of injuries in a workers' compensation case. For this St. Louis man, defense attorney's used such an expert to try and dispute that the injury was even work related. In addition they tried to prove that future medical care was not necessary in his case. His own expert's testimony was more compelling, and in addition to the lump sum settlement he had already received, the court ruled that future medical expenses, including pain management therapies were compensable in this case and granted those to him for life.
This is an extremely important point to consider when discussing a settlement in a workers' compensation claim. Injuries related to a work accident can sometimes lead to a workers inability to work in the future. Standard health insurance will normally not help with payments of medical bills associated with a work accident. As a result, you could be left with a pile of unpaid charges that you should be compensated for. By planning ahead for this possibility you are ensuring that you will be able to continue receiving the medical care you need.
St. Louis Work Injury Lawyer
There are instances where you can work out a deal with the employer where the case stays open in the event that future care is required. These can be difficult to arrange and it generally helps if you have an attorney to help with the negotiations. There are also circumstances where it is in your best interest to accept a lump sum payment in lieu of weekly ones. How to proceed is based not only on your needs, but also on your personal preference. Many injured workers relish the idea of a one-time payment, and see is as an opportunity to put the incident behind them and make some smart investments in their future and the future of their family.

How to proceed when there is a need for future medical care is not a decision to be made lightly. Discuss all of your options with a qualified St. Louis work injury attorney beforehand in order to ensure that all of your needs will be met. Call the Law Office of James M. Hoffmann at (314) 361-4300 or fill out our online contact form to schedule a free consultation.

photo credit:LOLren

Updated: