In the United States every year, millions of workers are injured at their workplaces.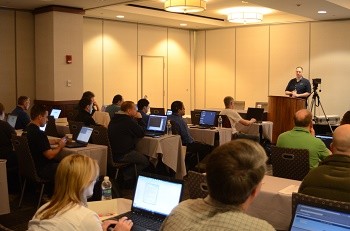 Depending on the nature and severity of the injury, many of them are able to return to their work after a phase of recovery. However, some lesser fortunate ones who have received severe injuries are unable to get back to their pre-injury state, and are rendered unfit to perform their duties on the existing job. Such people can seek rehabilitation benefits under the Missouri workers' compensation program. Vocational rehabilitation benefits can help the injured worker get a new job.
Workers' Compensation Benefits
Missouri workers' compensation lawyers inform us that workers injured at the workplace are entitled to various benefits under the workers' compensation program, irrespective of who caused the injury. Each of the benefits and the time period for which they are provided is limited by Missouri law. However, an injured worker in Missouri is usually entitled to the following benefits:
Medical benefits for the treatment of injury or illness.
Temporary total disability benefits in case the employee is unable to return to work for a specific period during recovery.
Permanent total disability benefits in case the employee is rendered completely unfit and is unable to return to work at all.
Vocational rehabilitation benefits.
Wage loss benefits are computed as a percentage of the employee's weekly wage that he earned prior to getting injured. Missouri law sets limits on each type of wage loss benefits. Depending on the injury grading provided by the doctor, the injured worker will be eligible for any of the aforementioned wage loss benefits. However, some injured employees may also be eligible to receive vocational rehabilitation benefits. These benefits are provided in addition to the wage loss benefits.
Vocational Rehabilitation Benefits
Vocational rehabilitation benefits are offered in circumstances in which the injured employee is no longer in a condition to return to his existing job, but is capable of performing some other job. Vocational rehabilitation benefits include a host of services, including assistance with a new job search, occupational counseling, vocational retraining, and training sessions at a learning institution. The purpose is to help the injured worker get back to working and earning again.
How To Receive Vocational Rehabilitation Benefits
However, in order to receive vocational rehabilitation benefits, the injured employee may have to meet certain criteria established by state law. To be able to obtain the rehabilitation benefits, it is important that the injured worker is aware of the rights and responsibilities under the workers' compensation law.

Injured workers need to comply with all legal obligations in order to receive the benefits. It is important that the injured worker follows the vocational rehabilitation program. If any sessions are missed, the vocational rehabilitation benefits may be lost.

If you feel that you qualify for vocational rehabilitation benefits, and need legal help in obtaining the benefits you deserve, consult with The Law Office of James M. Hoffmann at (314) 361-4300.

Photo credit: en.wikipedia.org

Updated: