One of the most difficult concepts to understand in workers compensation claims is the patients' maximum medical improvement or MMI.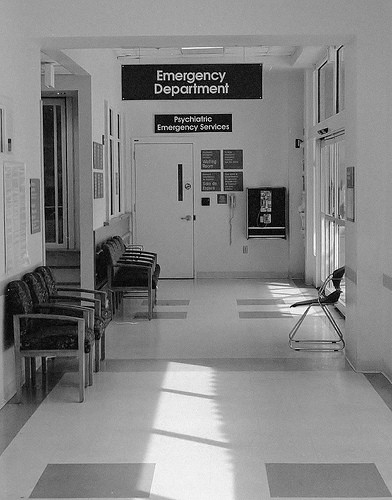 Reaching MMI does not necessarily mean that the worker has recovered 100% physically, compared to before the accident. It means that medical treatment can longer improve the injury. The degree of disability, if any, cannot be determined until the physician declares MMI. An employee can dispute a physicians MMI findings, but it is a complicated process that will likely require the help of a workers compensation attorney. Letting too much time pass may cost you your deserved compensation and medical treatment.
Do not downplay the importance of your MMI
Until MMI is reached you are entitled to treatment of the injury through workers compensation. Once the treating physician feels that any further improvement is unlikely they will issue a notice to your employer and your medical treatment will be stopped. Now is the time that the degree of permanent or partial disability can truly be determined.
A declaration of MMI does not mean that the employee cannot still receive benefits through the employer's workers compensation insurance. The carrier can stop the payment of total partial disability, but if the injury has resulted in complete disability, they will be responsible to pay the employee benefits for his lifetime. Some injuries may require continued treatment in order to prevent them from worsening, even though it will never improve beyond its current state. The insurance company will typically be responsible for providing medical treatment for that as well.
Most employees are able to return to work, but with some limitations. If this results in a lower earning potential for the employee than he could be eligible to receive a working wage loss.
What to do if you disagree with the MMI
If you disagree with the MMI and feel that further treatment could benefit your injury, you may file a dispute. In order for you to overturn a physician's declaration of MMI, you have to have a second physician provide a detailed explanation as to why the MMI is incorrect. Without a second professional opinion, the first physician's findings will usually be deemed appropriate. Such was the case with a Missouri worker who had injured his hand on the job. Despite his physician's declaration of MMI and release to return to work, he argued that he still had pain and loss of some function in the hand. Further exams were administered that supported the physicians' initial report. The Missouri Labor and Industrial Relations Commission denied his claim for further medical treatment as well as for temporary total disability despite the fact that the claimant had not yet returned to work. Without a declaration from a physician citing why he should receive continued treatment, the employee was denied any additional benefits following the date that the MMI was effective.
St. Louis Workers Compensation Attorney
When injured at work, it is important to discuss your case with an experienced St. Louis workers compensation attorney before you make any claims on your own. There are procedures that must be followed, all within a certain time frame. Failing to miss any step in your claims process could potentially cost you. Contact the Law Office of James M. Hoffmann and schedule a free consultation today.
Call (314) 361-4300 to speak with a Workers Compensation Lawyer
Influencing Factors & Denied Claims
photo credit: Mark Coggins

Updated: