Any injury to your body that occurs as a result of your work should be covered by workers compensation.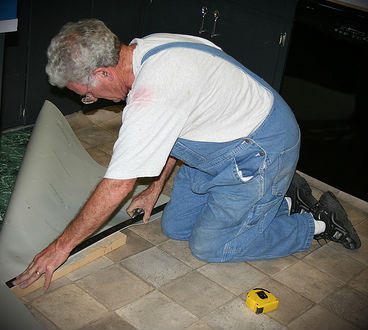 A work injury need not be caused by a sudden accident on the job, in fact nearly 2/3rds of all claims involve a repetitive strain injury, or RSI. The symptoms of some RSI's mimic symptoms that some people may experience as a result of aging. Employers and their insurance companies will often try to refute a claim for an RSI, stating that it is an injury that could of occurred in their everyday life, or that was pre-existing. If you are currently in pain from a repetitive strain injury and your employer will not pay your medical bills, consult with a workers compensation attorney.
Workers Comp – No Fault Coverage
For an employee, workers compensation is a no-fault coverage. If you develop carpal tunnel syndrome after years spent typing inventory reports, your employer can not deny coverage and claim that you sat at your computer improperly. Even if you slip and fall on a banana peel in the kitchen, they are not allowed to blame the accident on your 9 inch heels.
The exception to the no fault law is if the employee is found to be purposely acting recklessly or is shown to be under the influence of alcohol or illegal drugs at the time of the injury.
When Age is a Factor
The trouble that many employees face when filing a workers compensation claim for a repetitive strain injury is that the cause and symptoms are similar to some diseases typically seen in older people, like arthritis or degenerative disc disease. Employers categorize such conditions as pre-existing and even if you have not been treated for it prior, will insist that it is age related, not work related.
Such was the case with a Missouri city employee whose scope of work duties involved continuous heavy lifting and concrete work. After experiencing severe neck and back pain he sought medical attention and was diagnosed with degenerative disc disease as well as a herniated disc in his neck. The city denied his claim for workers compensation stating that the condition had no relationship with the years of hard physical labor, that in fact it was a result of the aging process. Plaintiffs lawyers needed to gather evidence from medical experts in order to compel the city to honor the claim as well as provide medical coverage for pain management and future medical care.
Missouri Workers Compensation
Repetitive motion will accelerate the onset of painful conditions such as arthritis and degenerative disc disease. If your job requires you to repeat the same motions constantly throughout the day, it may be a good idea to take frequent short breaks, when appropriate, in order to give the body a chance to recover from the strains.
Our body does go through many changes as we age and some of them are painful. You should not be penalized for growing older if you are diagnosed with a disease that exacerbated the symptoms of that process. If you have recently been denied workers compensation coverage for a degenerative condition, contact the Law Office of James M. Hoffmann to review your claim.
Influencing Factors & Denied Claims
photo credit: KellyK

Updated: