St. Louis Workplace Injury Lawyer
The Law Office of James M. Hoffmann is here to help injured workers protect their workers compensation rights and receive their maximum benefits.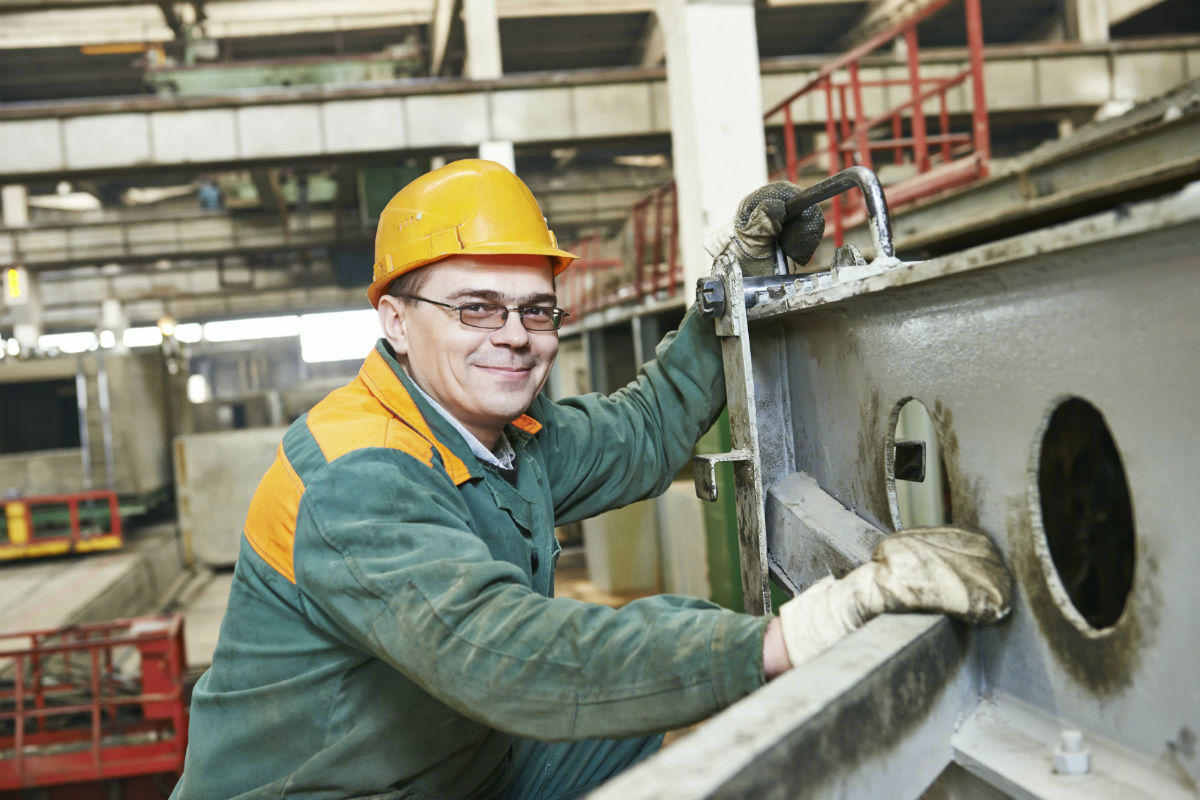 Thanks to organizations like OSHA, the workplace is a much safer and healthier environment for American workers. However, the workplace is still one of the most common places that people are injured. Missouri has rules in place that are supposed to support and help people who have suffered an on-the-job injury. Yet, many injured workers are denied benefits or are only given a percentage of what they should receive.
Where you work is not what makes the difference. A receptionist facing carpal tunnel or other repetitive stress injuries, has as much right to her state protected benefits as a construction worker who has been permanently disabled by a back injury.
If you or a loved one have suffered a workplace injury and are being denied benefits or are being ignored by your employer, contact the Law Office of James M. Hoffmann. For more than 20 years our St. Louis workplace injury lawyer has helped all types of injured workers work their way through the claim process to obtain workers' compensation benefits.
Have You Experienced a St. Louis Workplace Injury?
Employees can suffer all kinds of injuries while working. In Mr. Hoffmann's 20 plus years of practicing workers' compensation law, he has represented clients who have suffered all types of workplace injuries, from head, back and neck injuries to foot injuries.
Some of the most common types of workplace injuries include:
When you have been injured on the job, whether in a traumatic accident or as a result of long term stress or exposure, you have the right by law to receive workers compensation benefits. You have bills to pay, a family to take care of, and a job to return to. You need access to the medical care and income you are entitled to receive.
The St. Louis Workers' Compensation Process
The workers compensation process can be complicated and frustrating. It is important to know what steps you should take after experiencing a workplace injury in order to protect your rights and benefits.
After suffering a workplace injury, the first thing you should do is inform your employer. Second, seek immediate medical attention. Make sure you follow the doctors orders and advice. You may be entitled to receive weekly checks if your doctor restricts you from returning to work. If your doctor says you can go back to work on a light-duty job, but your employer does not have a light-duty job, you may also be entitled to receive weekly checks.
In addition to giving notice, you must also timely file a claim for compensation. In Missouri, a Claim for Compensation must be filed within 2 years after the date of the workplace injury or last payment made on account of the injury.
Workers compensation is often not something you simply file for and receive. Many times you have to take an active role in getting access to your rights. There are many things you need to understand in the process. Our legal team has a strong history of helping injured workers get the medical attention and financial compensation that they need.
Contact a St. Louis Workplace Injury Lawyer
If you have suffered a workplace injury, don't let an employer convince you that a company's bottom line is more important than your rights, your health or your family. If you are unable to work, you cannot afford to let your workers' compensation rights slip away or be denied.
Contact our St. Louis workplace injury lawyer today to ensure that your rights are protected. Please call
(314) 361-4300
or toll free at
(888) 872-6795
. You can also complete our
Online Case Evaluation Form
.
St Louis Workers Compensation Practice Areas
St Louis Workers Compensation Attorney
Workers Compensation Attorney St. Louis
St Louis Workers Compensation Attorneys
St Louis Workers Compensation Lawyer
St Louis Workers Compensation Lawyers
St Louis Workplace Injury Lawyer
St Louis Work Injury Lawyers
St Louis Work Related Injury Lawyers
St Louis Worker Comp Attorney
St Louis Worker Compensation Lawyer
St Louis Injured at Work LawyersSt Louis Work Accident Lawyer
St Louis Work Accident Lawyers
St Louis Work Comp Lawyer
St Louis Work Injury Attorney
St Louis Work Injury Attorneys
St Louis Work Injury Lawyer
Workers Compensation Lawyer Ballwin, MO
Workers Compensation Lawyer Clayton, MO
Workers Compensation Lawyer Des Peres, MO
Workers Compensation Lawyer Kirkwood, MO