Even though organizations like OSHA have made the workplace a much safer and healthier environment, chemical hazards still pose a serious risk to workers.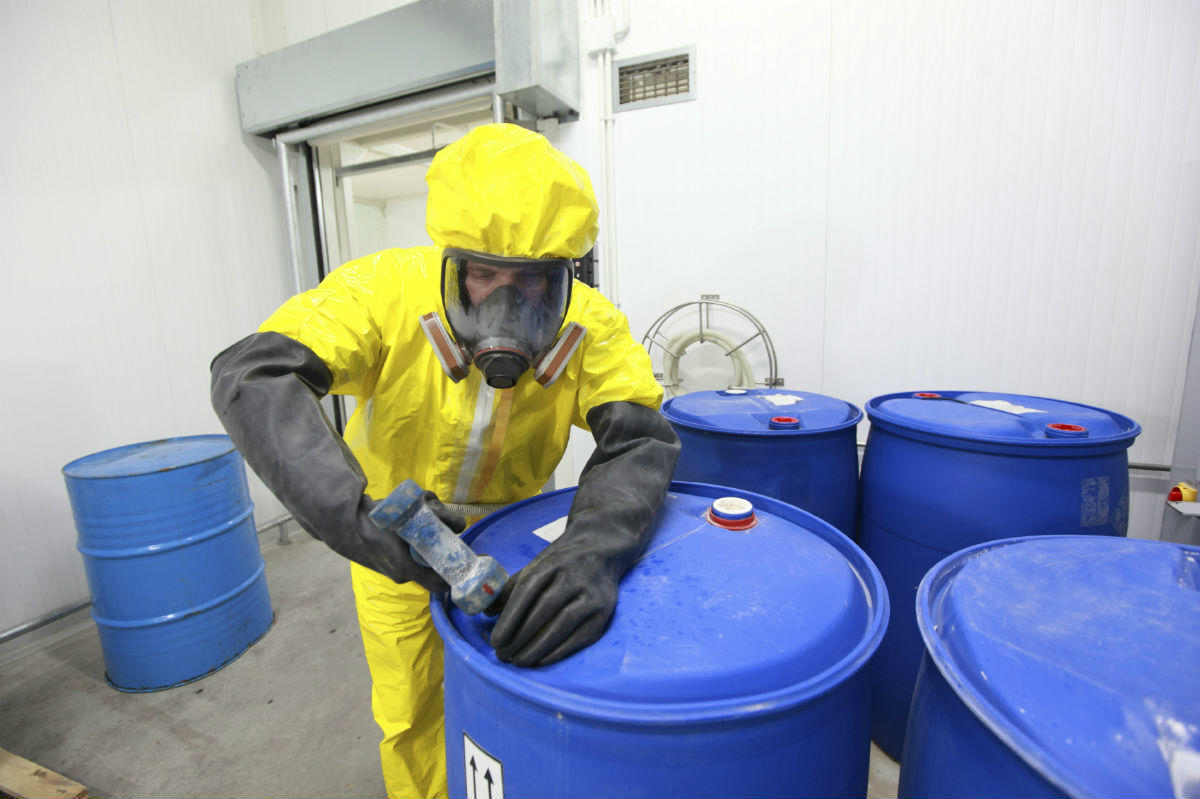 St. Louis workers that handle and work with toxic chemicals are more likely to suffer certain injuries due to exposure. One type of work-related injury that employees can suffer from is asphyxia from toxic chemicals. Asphyxiation or asphyxia is a term derived from Greek work that means to be without a heartbeat or pulse. It is a condition which is defined by an extreme decrease in oxygen concentration in the body. It is also accompanied by an increase in carbon monoxide concentration in the body. It results in the loss of consciousness and in worse cases, death.
If you have been injured at work due to chemical exposure, you should be receiving treatment for ALL of your injuries, not just the ones the insurance company wants to accept. Do not let the carrier deny you benefits.
What Can Cause Asphyxia?
There are a variety of circumstances that can lead to asphyxia. Generally, it is brought about by the inability of a person to get a sufficient amount of oxygen through breathing for a long period of time. Some conditions that can cause asphyxia to include:
Constriction or obstruction of airways caused by asthma or laryngospasm
Blockage from the presence of foreign materials in the environment
Being present in an environment where oxygen levels are low
Being in a vacuum or an environment where oxygen is not readily available
Being in environments where oxygenated air is there but cannot be breathed because of contamination with foreign materials
Asphyxia from toxic chemicals is referred to as a type of illness or injury that a worker suffers in a workplace incident or accident. For example, a chemical spill at a factory can lead to asphyxiation due to exposure.
Types of Jobs With a High Risk of Exposure to Chemical Hazards
There are several types of jobs that have a high risk of asphyxia from toxic chemicals. Workers in the following occupations are at a higher risk:
Workers responsible for operating an internal combustion engine without proper ventilation
Working with toxic chemicals that can be spilled or released
Working in confined spaces
Workers who have to pump or agitate liquid manure or enter a manure pit
Workers who have to enter a silo soon after it has been filled with silage
Common Injuries From Chemical Exposure in the Workplace
Asphyxia caused by exposure to toxic chemicals can lead to a variety of injuries including:
Incoordination
Convulsion
Arrhythmia or irregular heartbeat
Tachycardia or bradycardia
Stupor
Confusion
Dizziness
Coma
Weakness
Workers Compensation for Work Injuries
Asphyxia from toxic chemicals is a serious condition that can even lead to death. If the worker survives, he may have to struggle with long term illness which may require extensive treatment.
At the Law Office of James M. Hoffmann, we have a strong history of helping workers that have been exposed to toxic chemicals in the workplace get the medical attention and financial compensation they and their family need.
Based in St. Louis, and handling workers' compensation cases throughout the State of Missouri, our law firm will ensure that your rights are protected. Please call
(314) 361-4300
or toll-free at
(888) 872-6795
. You can also complete our
Online Case Evaluation Form
. All communications are returned promptly.
Workplace Injury and Accident Causes
Updated: