The malfunctioning of a forklift at work or the inability of a worker to safely operate the forklift can cause serious work-related injuries.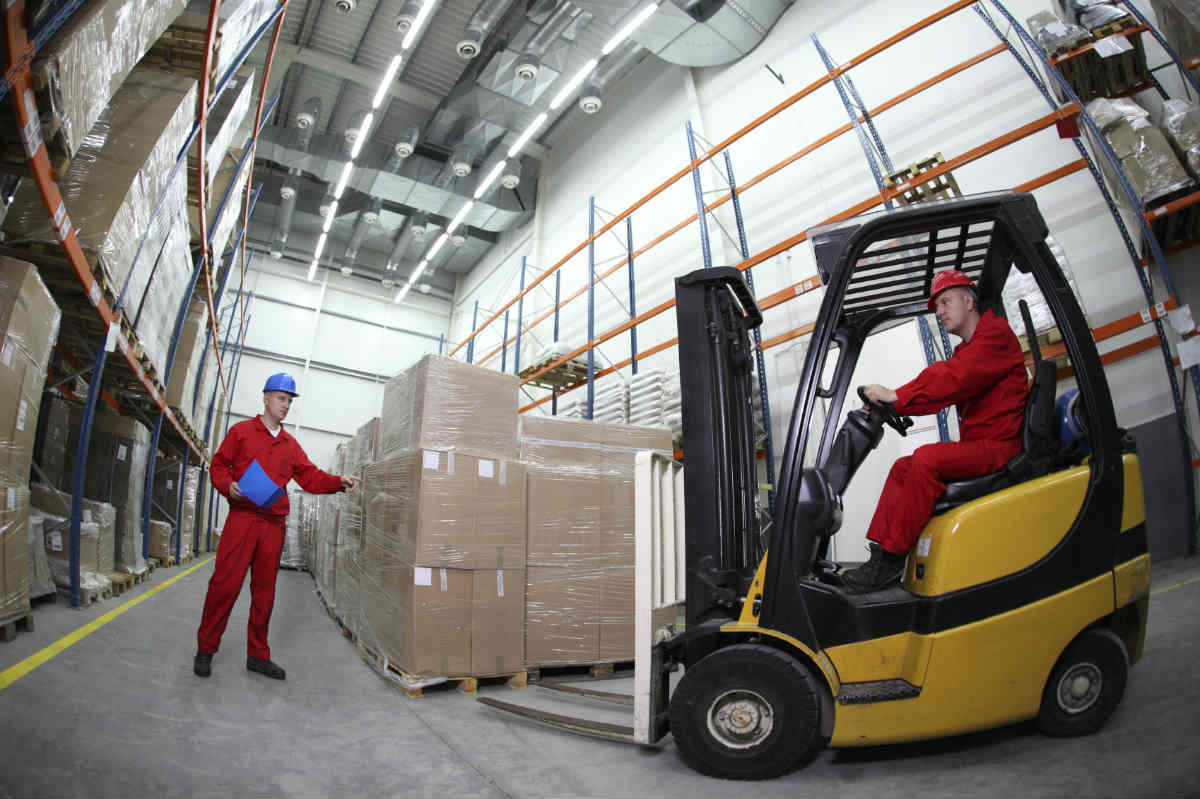 Workplace accidents are an unfortunate reality faced by workers all over the United States. There are classes of workers such as construction and manufacturing workers that are more prone to workplace accidents. This is mainly because they work in close proximity to heavy mechanical equipment and tools. Malfunctioning of any of the heavy equipment or tools, or the inability of a worker to operate them safely can cause an accident. Quite often, work-related forklift accidents are serious and even life threatening.
Work-Related Forklift Accidents
One such common type of workplace accident that can occur at construction sites is a forklift accident. Forklift accidents not only occur at construction sites, but they are also common in factories, loading docks, and warehouses. When this heavy steel machinery malfunctions or drops a load unexpectedly, a worker may suffer serious work-related injuries. Forklift accidents can also be caused by inexperienced operators.
Common Types of Forklift Accidents
A forklift accident caused by a forklift running over a worker or striking a worker.
Improper and unsafe use of forklifts that result in entanglement or serious fall.
A tip-over caused by instability, overload, or other problems that could have been prevented with appropriate safety measures. Such injuries often cause crush injuries and even death.
Malfunctions caused by negligent maintenance.
Lack of safety equipment and protective guarding on forklifts.
Workers' Compensation Benefits for Injured Workers
Workers who get injured in a forklift accident at the workplace are generally entitled to workers' compensation benefits irrespective of the cause of the accident. An injured worker may be entitled to medical benefits, lost wages, and temporary or permanent disability benefits as may be applicable. If a worker is killed in a forklift accident, the financial dependents may be entitled to death benefits under Missouri workers' compensation.
An injured worker will start receiving workers' compensation benefits as soon as the injury is reported to the employer; however, in some cases involving serious injuries that require prolonged treatment, the insurance company may try to reduce or cut short the benefits.
Workers' Compensation Benefits Denied
If your workers' compensation benefits have been denied, contact The Law Office of James M. Hoffmann. We will examine your case to determine if there is another party that should be held responsible for the accident. For example, the accident may be caused by a manufacturing defect and the injured worker may have a third-party claim against the manufacturer.
Consult With a St. Louis Injury Attorney
If a forklift accident is caused by the negligence of a third-party such as a forklift manufacturer, subcontractor on the site, maintenance company, or any other entity involved in the design, manufacture, operation, or maintenance of the forklift, the injured worker may be able to pursue a third-party claim and seek compensation for any losses suffered due to the accident. Consult with The Law Office of James M. Hoffmann at (314) 361-4300.
Workplace Injury and Accident Causes
Updated: