Even though organizations such as OSHA have made many work environments safer and healthier places, the workplace is still fraught with hazards that can cause injuries to workers.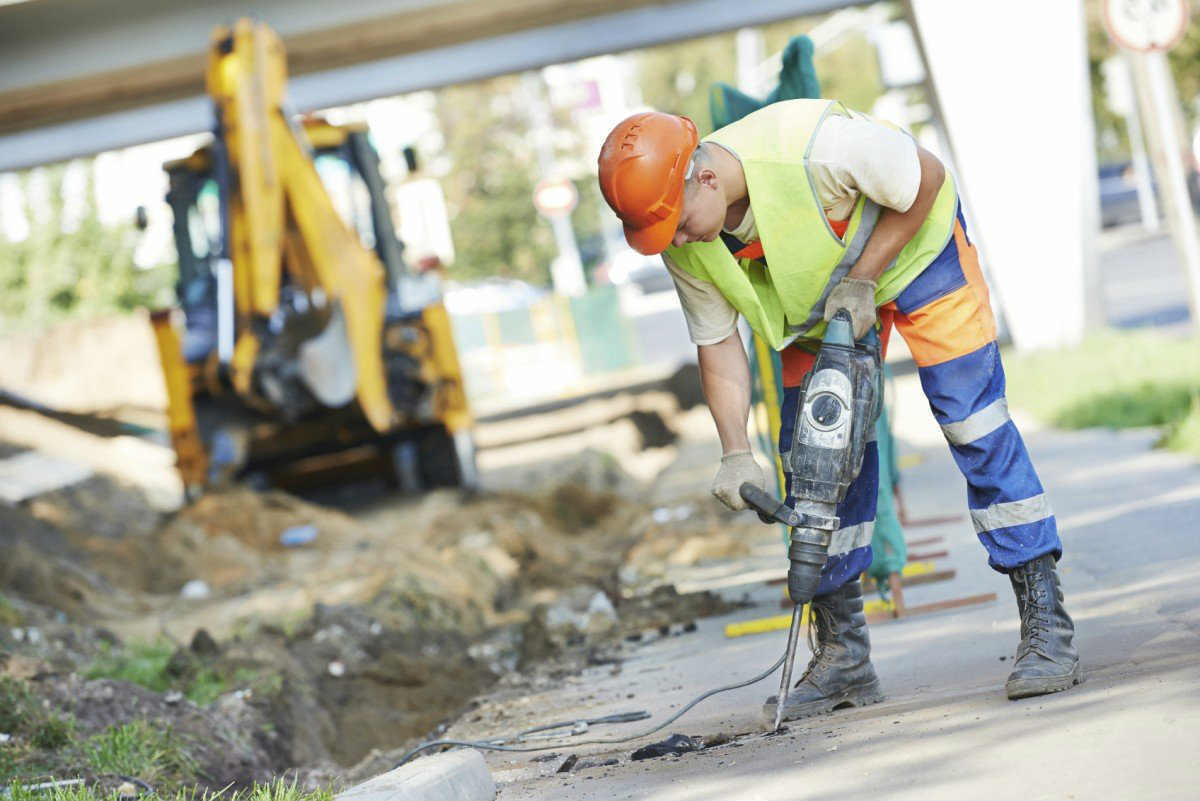 Some workplaces such as manufacturing and construction sites are more dangerous compared to others because of presence of heavy equipment and other potential hazards. Some workers work with power tools, which can also cause injuries. In fact, defective power tools are often identified as one of the leading causes of serious work related injuries and fatalities. It is the responsibility of the employer to provide safe and efficient tools and machinery for the workers. However, in some cases, failure of the employer to properly maintain the tools can lead to accidents.
Some of the most common power tool and machinery defects that can lead to work related injuries include:
Malfunctioning safety switches
Missing safety guards
Cracked wheel on cutters, grinders, polishers and buffers
Missing fluid in hydraulic power tools
Loose attachments on air compression-powered pneumatic tools
Damaged power cords
Power jacks not lubricated
Any of these defects in power tools and machinery can lead to serious injuries. Most of these defects are often overlooked, and are repaired only after an accident happens. The injuries caused by defective power tools and machinery are often severe and in some cases, life threatening. Some common injuries sustained by defective power tool accidents are:
Electrical shock injury
Amputation
Muscle, tendon or nerve damage
Lacerations
Ladder fall injury
Facial disfigurement
If you have suffered a defective power tool injury at the work then you will be entitled to workers compensation benefits. Under the workers compensation system, you will can receive medical benefits and disability benefits for the time taken off work for recovery. However, there is a possibility that the defect in the power tool could be a manufacturing or design defect. In case the defect is manufacturing or design related, or is a result of improper maintenance by the agency responsible for it, you may have a third party liability claim. You may be able to file a third party liability claim against the manufacturer, a repair facility or someone else who might be in some way responsible. However, you may not be able to file a lawsuit against your employer even if you think that he is responsible for ensuring that the tools and machinery are safe for use.
Most injuries caused by defective power tools require extensive and prolonged treatment, and chances are that you will be faced with high medical bills. Workers compensation coverage is designed to take care of your medical bills and provide a percentage of wages that the worker received prior to the injury. If you qualify for a third party liability claim, you may be able to recover an amount that is much larger than what you receive as workers compensation benefits.
Contact the St. Louis Workplace Accident Attorneys
Many injured workers have a difficult time getting their workers compensation benefits. If you have been injured at work, contact the St. Louis Workplace Accident Attorneys at the Law Office of James M. Hoffmann. You should be receiving treatment for ALL of your workplace injuries, not just the ones the insurance carrier wants to accept. Do not let the insurance company deny you benefits. Call us at (314) 361-4300 or fill out our online contact form for a free consultation.
Workplace Injury and Accident Causes
Asbestos Exposure
Asbestos Removal
Second Hand Asbestos Exposure
Sexual Assault Workplace
Physical Assault at Workplace
Workplace Injuries Assembly Line
At Fault Accident
Workplace Attack
Benzene Exposure
Injured on Lunch Break
Building Collapse
Workplace Bullying
Chemical Exposure in the Workplace
Chemical Hazards in the Workplace
Cold Stress in the Workplace
Combustible Dust Explosion
Computer Use
Construction Site Accident
Conveyor Belt Accident
On the Job Injury Cause by Coworker
Crane Accident
Injuries from Desk Jobs
Diesel Exhaust Fumes Exposure
Digging Injury
Breaking Company Policy
Drowning at Work
Workplace Drug UseElectrical Workplace Accidents
Elevator Accident
Equipment Accident
Ergonomics in the Workplace
Excessive Overtime
Workplace Explosion
Extreme Danger
Fall at Work
Fire in the Workplace
Slicer Accident
Forklift Accident
Walk in Freezer
Gas Pipeline Accident
Hard Work
Workplace Hazardous Substances
Hazardous Equipment in the Workplace
Heavy Machinery Accident
Horseplay in the Workplace
Danger at Workplace
Insomnia in the Workplace
Jumping Accident
Ladder Falls at Work
Loading Dock Accident
Machinery Accident Workplace
Equipment Failure Accident
Mining Accident
Mold in the Workplace
Nail Gun Accident
Workplace Noise
Non Collision Accident
Heavy ObjectsWorkplace Office Equipment
Opioid Use
Injury at Work Due to OSHA Violation
Overexertion Injuries at Work
Use of Pain Killers
Power Tool Injury
Inadequate PPE
Repetitive Motion Injuries in the Workplace
Mansfield Bar
Scaffolding Accident
Secondhand Smoke in the Workplace
Side Effects
Silica Exposure
Sleep Disorder
Slip and Fall Injuries in the Workplace
Stairs at Work
Struck by a Vehicle
Tar Fumes
Toxic Chemical Exposure
Toxic Fumes in the Workplace
Car Accident While Working
Trench Collapse
Trips at Work
Unsafe Working Conditions
Workplace Violence
Welding Injury
Winter Hazards in the Workplace
Working Shifts