Workers' compensation laws require that only injuries that "arise out of your work" qualify for compensation.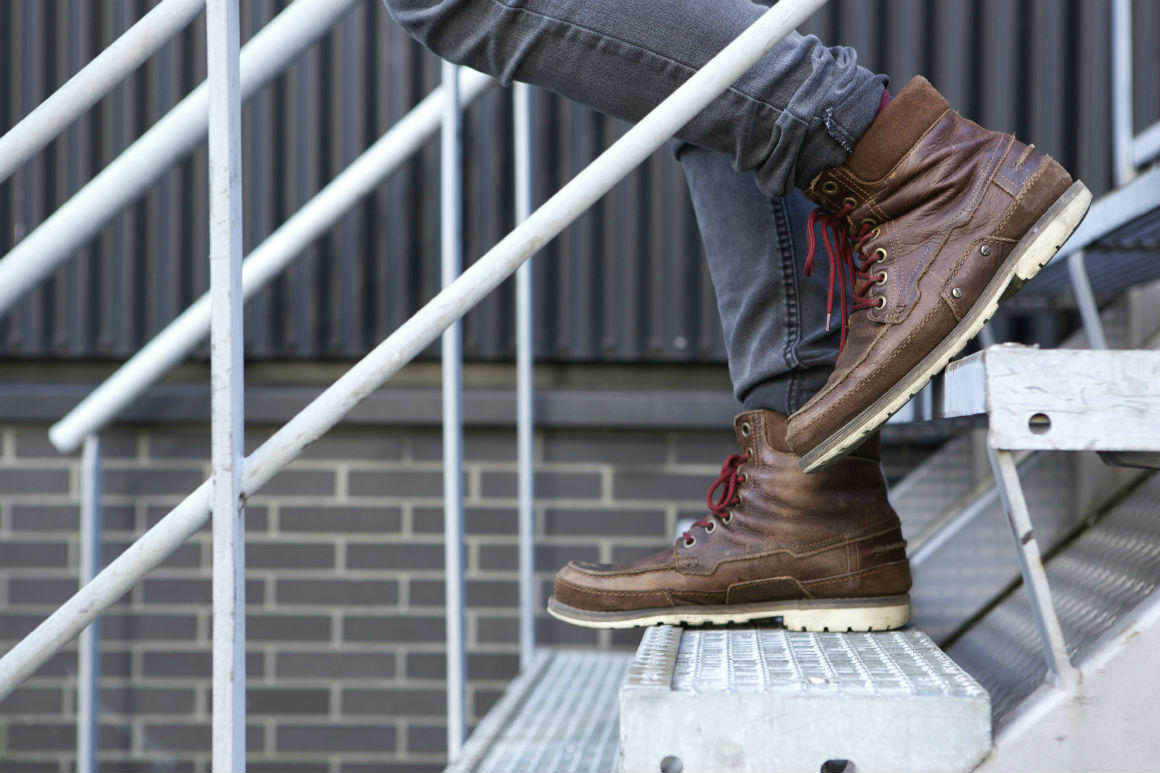 If you fall on the stairs and suffer a head or neck injury in the workplace, the consequences could be devastating. Your doctor may recommend long-term treatment requiring days off from work. This means that you may lose your earnings but have to continue paying your bills. Thankfully, medical expenses for work-related injuries can be recovered from workers' compensation. You may also be entitled to financial compensation for your lost earnings.
Proving Your Injuries Were Caused by Your Employment
In order to receive compensation for work-related injuries, you need to be able to prove that you suffered the injuries while performing your duties at work. In some cases, it is not easy to prove that your injuries were caused by your employment. Workers' compensation laws require that only injuries that "arise out of your work" qualify for compensation. In some situations, it is easy to prove that your injuries were caused by your employment, but there are other situations where it could be difficult to establish any direct relation between your injuries and your employment. In some cases, a thorough investigation of the incident may be required to determine the cause of the accident.
Determining the cause of a stair injury is often a complicated task. Unlike injuries caused by a machine, an injury caused by falling down the stairs is not a very simple and straightforward case. Only an experienced Missouri workers compensation lawyer can successfully deal with such work injury cases.
Determining Your Injury is Related to Employment
It is always a good idea to discuss your case with an expert lawyer to be absolutely sure about whether your injuries are directly related to your employment and whether you can claim compensation for the financial losses you suffered as a result of your injuries. If you suffer a stair injury while performing a task as part of your regular job, you are most likely to be entitled to compensation. For instance, some jobs are exposed to higher risk of a workplace stair injury. If you have suffered a stair injury while performing such a job, it will be easier to prove that your injuries are related to your employment.
When Stairways Increase Risk of Injury
When it comes to determining whether your stair injury was caused by your employment, the concept of risk plays a major role. You are more likely to receive compensation if your job increases your risk of suffering a work related stair injury. This means that if you were using the stairs for normal reasons or if the use of stairs could have been avoided, then your workplace injury case may not establish a strong ground for claiming compensation. If it is found, after a thorough review of the case, that your risk of sustaining a stair injury was not increased by your employment or work environment, it would be difficult to make a case in favor of your compensation claim.
Importance of Providing Details
Any evidence in favor of your claim for compensation can play a major role in building a strong case. You need to provide details about the accident so as to prove your point. Write down the details of the accident and how you got injured and the consequences you suffered after your injury. Provide all the details to your Missouri workplace injury attorney so that he can build a strong case in your favor.
Missouri Workplace Injury Attorney
Our legal team has a strong history of helping injured workers get the medical attention and financial compensation that they need. Call the Law Office of James M. Hoffmann today at (314) 361-4300 or request a free consultation by filling out the our online contact form by clicking below.
Workplace Injury and Accident Causes
Asbestos Exposure
Asbestos Removal
Second Hand Asbestos Exposure
Sexual Assault Workplace
Physical Assault at Workplace
Workplace Injuries Assembly Line
At Fault Accident
Workplace Attack
Benzene Exposure
Injured on Lunch Break
Building Collapse
Workplace Bullying
Chemical Exposure in the Workplace
Chemical Hazards in the Workplace
Cold Stress in the Workplace
Combustible Dust Explosion
Computer Use
Construction Site Accident
Conveyor Belt Accident
On the Job Injury Cause by Coworker
Crane Accident
Injuries from Desk Jobs
Diesel Exhaust Fumes Exposure
Digging Injury
Breaking Company Policy
Drowning at Work
Workplace Drug UseElectrical Workplace Accidents
Elevator Accident
Equipment Accident
Ergonomics in the Workplace
Excessive Overtime
Workplace Explosion
Extreme Danger
Fall at Work
Fire in the Workplace
Slicer Accident
Forklift Accident
Walk in Freezer
Gas Pipeline Accident
Hard Work
Workplace Hazardous Substances
Hazardous Equipment in the Workplace
Heavy Machinery Accident
Horseplay in the Workplace
Danger at Workplace
Insomnia in the Workplace
Jumping Accident
Ladder Falls at Work
Loading Dock Accident
Machinery Accident Workplace
Equipment Failure Accident
Mining Accident
Mold in the Workplace
Nail Gun Accident
Workplace Noise
Non Collision Accident
Heavy ObjectsWorkplace Office Equipment
Opioid Use
Injury at Work Due to OSHA Violation
Overexertion Injuries at Work
Use of Pain Killers
Power Tool Injury
Inadequate PPE
Repetitive Motion Injuries in the Workplace
Mansfield Bar
Scaffolding Accident
Secondhand Smoke in the Workplace
Side Effects
Silica Exposure
Sleep Disorder
Slip and Fall Injuries in the Workplace
Stairs at Work
Struck by a Vehicle
Tar Fumes
Toxic Chemical Exposure
Toxic Fumes in the Workplace
Car Accident While Working
Trench Collapse
Trips at Work
Unsafe Working Conditions
Workplace Violence
Welding Injury
Winter Hazards in the Workplace
Working Shifts

Updated: