If you are suffering from a work-related chronic illness, you may have difficulty receiving sufficient workers' compensation benefits.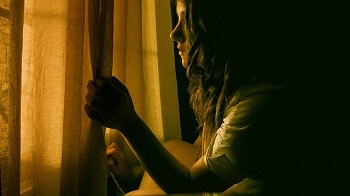 Chronic illness refers to a condition that does not heal easily or may never heal over the lifetime of a patient. Millions of people in the United States suffer from chronic illnesses. Workers suffering from job-related chronic illnesses may not receive sufficient workers' compensation benefits. These workers may need the help of a Missouri workers' compensation lawyer.
Workers' Compensation Regulations
Many states require employers to carry workers' compensation insurance. The main goal is to safeguard the interests of workers injured on the job. Workers' compensation helps to take care of medical costs and lost wages by injured workers. Workers' compensation laws vary across states. Generally, only work-related injuries or diseases are covered.
Work-Related Injuries
Illnesses and injuries suffered by employees in the course of performing their jobs are simply described as injury when talking about workers' compensation. Missouri workers' compensation lawyers inform us that this could be used to describe injuries and conditions such as repetitive stress injuries, pinched nerves or nerve damage, mesothelioma, and several other work-related conditions. A major problem often facing injured workers is the fact that their injuries could be chronic in nature. However, this should not be a source of concern because chronic illnesses or injuries may also be covered by workers' compensation. All an injured or ill worker needs to do is prove that their problem occurred in connection with their job duties.
No benefits are paid if it is proven that a worker is suffering from a pre-existing condition. However, the employee may be able to receive compensation if his or her job worsens a medical condition that already existed. For example, if an employee has a pre-existing back pain that becomes aggravated while doing an assigned job, it may be possible to get compensation.
What Should You Do For a Work-related Chronic Illness or Injury?
It is important that you immediately take steps to get medical help. You should also make sure that the injury or illness is brought to the attention of your employer in a timely manner. Necessary forms are normally provided by your employer to enable you to file a claim for workers' compensation benefits. Time should not be wasted in filing a claim because there is usually a limit for filing a claim.
You may require the help of a skilled Missouri workers' compensation attorney when filing a claim. It could turn a bit difficult proving that your chronic illness or injury is work-related, making it easier for your employer and their insurer to deny you the workers' compensation benefits. Call The Law Office of James M. Hoffmann at (314) 361-4300 for a free consultation.
Work Related Injuries
Photo credit: Jenna Carver via Flickr

Updated: